Last updated on February 8, 2011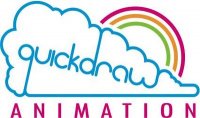 Animation Instructor (Contract): Youth Animation Camps
Deadline for submission: Monday February 21, 2011 *
Quickdraw Animation Society is an animation centre with a mandate to facilitate independent artists and their work. We are dedicated to providing the independent animator inexpensive access to equipment, resources, and training to create their own animated productions.
Quickdraw seeks interested animation instructors, for our Summer 2011 Youth Camps. In this week long intensive, artistic teens 14-18 will learn to produce their own short animation from inception to editing and sound.  Participants will walk away with a finished animation for portfolios, and a solid grasp on the techniques and equipment needed to make an animation.
Quickdraw's Youth Camps run August 8-12 and August 15-19, 9AM-5PM.  Course commencement is dependant on enrollment. Instructors are expected to build their own course outlines, provide a list of supplies for participants, appropriate handouts, and complete course evaluations. All courses will be held on-site at Quickdraw Animation Society, and instructors will have access to resource library and all associated equipment.
Instructors will be expected to create a week-long overview and course outline, covering areas of the history of animation, pre-production (storyboards etc), animation basics, Production, Post-Production (editing, sound, outputs).  Course will result in a dvd compilation created by the instructor.
Please submit letter of intent, including course outline and CV/resume, by February 21, 2011 to:
Quickdraw Animation Society
201, 351 11th Avenue SW
Calgary, AB T2R 0C7
programming@quickdrawanimation.ca
Email Preferred  Subject line: Youth Camps: Animation Instructor Position
Compensation for this position is $30/hour, over 2, 37.5 hour weeks.
Quickdraw Animation Society is an equal opportunity employer and welcomes applications from qualified parties. Although all complete submissions will be considered, only those applicants selected for an interview will be contacted. We thank you for your interest.