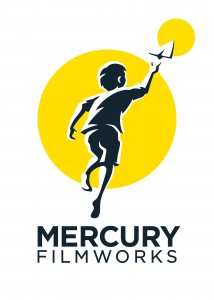 Type: Full-Time Employee.
Salary: $35,000-38,000. Medical/Dental benefits. 2 weeks vacation. RRSP Plan.
Start Date: Immediately.
Company Info: Mercury Filmworks is one of Canada's most prolific independent studios and widely recognized as a leader in the 2D animation production industry for its benchmarks in quality, reliability, and innovation. It has helped bring to life many of the most memorable modern animated television and film properties including Kick Buttowski: Suburban Daredevil, Stella & Sam, Jimmy Two Shoes, Toot & Puddle, Ruby Gloom, Grossology, Harry & his Bucket Full of Dinosaurs, 6Teen, Gerald McBoing Boing, Curious George: The Movie, Fat Albert, and Looney Tunes: Back In Action. Mercury is proud to be associated with clients like Disney, Warner Bros., Universal, Cartoon Network Studios, Nickelodeon, Teletoon, YTV, Family Channel, and Treehouse.
Job Description: We are currently seeking a full-time coordinator to provide support in our finance and legal departments. The successful candidate will be in charge of preparing reports and applications in connection with Federal and Provincial Film and Television tax credit fillings and estimates, assist with project cost reporting, and conduct bookkeeping and clerical support.
Position Requirements:
Must have excellent organizational skills with knowledge of filing.
Book keeping experience would be an asset
Must be self-motivated
This position is an excellent opportunity to enter and learn the television and film production industry while working alongside a staff of youthful and enthusiastic animation professionals who are dedicated to both artistic quality and client satisfaction.  Do you consider yourself a highly motivated individual looking to become part of a dynamic and vastly creative team? If so, apply today!
contact: jobs@mercuryfilmworks.com
Please reference: FLC-0211 on the front, or in the subject line, of all submissions.