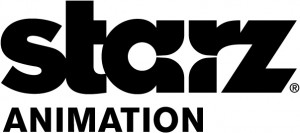 March 7, 2011
Starz Animation has  several positions to fill:
1) Particle and Fluid Effects artists. Maya, Houdini, Realflow or similar software. We have some high-end video game cinematic project and a stereo live action movie that needs extensive work done. Interviewing right now. Contact Lance at lance.lefort@starz.com
2) Freelance compositors in Toronto. We have an amazing feature quality subscription mini-series that is wrapping soon and needs a few more talented compositors for a short term contract. You must be Nuke or Fusion proficient and have at least 4-5 years of professional experience under your belt –ideally feature or high-end tv/commercial work. Send resumes and links to reels to Lance.lefort@starz.com We are interviewing for these positions right now and starting people very soon.
3) Production coordinator – Starz Animation Toronto is looking for a savvy production coordinator with feature or tv series experience. You must be a master juggler, and excel wiz and be a great organizer. Send resumes to lance.lefort@starz.com