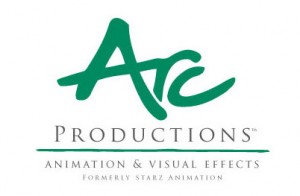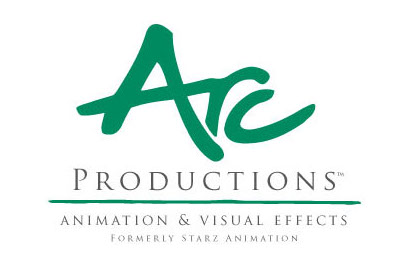 September 15, 2011
Position Title: VFX Supervisor
Location: Toronto, Ontario, Canada
Description: Arc Productions Ltd. (formerly Starz Media Canada Co.) is hiring a VFX Supervisor
Position Overview
A VFX Supervisor oversees all creative aspects of a production to ensure continuity, efficiency and quality for a production. This position requires the ability to accurately interpret the client's needs for their project, particularly in cases where they are uncertain or unable to define them. They direct a team in order to achieve the desired result within the quoted days and to proactively troubleshoot potential problems. The VFX Supervisor must have a thorough and well-versed understanding of the VFX and live-action film production processes.
DUTIES & RESPONSIBILITIES
Responsible for all creative aspects of a VFX production
Create VFX breakdowns from scripts
Work with sales to prepare bids for project outlining budget and delivery needs
Liaise with client and interpret their needs
Supervise the VFX component of a live action shoot on location
Assist the PM in project planning and artist management
Select, supervise and lead a VFX team to achieve client and project goals
Provide efficient technical suggestions and solutions and share new knowledge with peers
Contribute regularly to production management toolsets
Keep on top of new software/techniques
Assess shot requirements, flag potential problems and facilitate solutions
Implement innovative strategies for tasks related to the project
Responsible for management tasks including recruitment, training, coaching and giving performance feedback
Mentor and develop direct reports to expand their knowledge, skills and abilities
Additional duties as assigned
REQUIRED SKILLS & EXPERIENCE
7 + years of VFX experience is required
Thorough understanding of software packages such as Houdini, Maya, and Mental Ray, tracking software, Nuke and Fusion
Thorough understanding of rigging, lighting, shader writing, uv mapping/texturing, dynamics, 3D tracking and photorealistic rendering techniques
Excellent ability to communicate with crew and client
Experience leading on a production, preferably in both VFX and live-action contexts
Able to excel in deadline-driven environment with exceptional time-management skills
Must be able to deal with confidential information and have a high level of dependability for attending meetings, rounds, being on-set etc.
Working understanding of on-set lighting, camera and live-action filmmaking techniques
Expert understanding of filmic storytelling, an eye for colour, lighting and composition, as well as an eye for successful VFX integration
An ability to articulate technical and creative direction to ensure successful and timely completion of VFX work in addition to being able to precisely critique work
Please visit http://www.arcproductions.com/jobsearch to apply. No phone calls please.