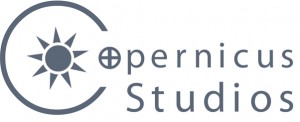 November 30th, 2011
Animators wanted! Copernicus is looking to expand our team with some kick-ass animators to work on some exciting new projects!
Position: 2D Animator
Contract: 36 weeks
Type: Full time, on site
Start Date: December 19th
Quota: 25-29 sec/wk
Job Description:
You will work with a collaborative, team of artists to create episodes for a children's animated series. You will be expected to interact directly with the supervising animators and produce all the animation in the scenes given. Using a combination of classical animation and symbol-animation techniques to animate all characters and props for your designated sequence.
Working from prepared model sheets, storyboards, layouts, and animatics, animators are expected to create key poses, have them reviewed and approved – then move forward to producing the final animation. All shots created will have to meet the specifications outlined in the storyboard and by the Animation Directors.
Qualifications:
The ideal candidate will bring excellent knowledge of traditional animation principles, as well as a great attitude to the team.
Expert traditional animation skills, and basic Flash knowledge is required.
Adaptability to different styles of character design.
Able to work & communicate well in a self-motivated milestone-driven, team environment.
Submission Process:
If you are interested in and qualified for this position, please fill out the form and submit your information and link to your online demo reel to: http://copernicus.ca/jobs
Your Animation Reel must demonstrate a great sense of timing, pacing, weight, acting, and character movement. If you don't have a website to showcase your work, you may use any free service like Vimeo or Dropbox to send us a link.
For questions regarding the job – contact: alex@copernicus.ca
Studio Location: 1226 Hollis St., Suite 100, Halifax, NS
Info: Copernicus is an artist-driven animation production house in Nova Scotia. Our focus is producing original and cinematic animated content for television and feature films.
See samples of our work and client list here:
http://vimeo.com/copernicusstudio