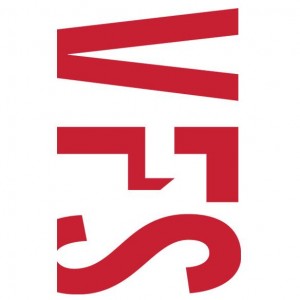 November 24, 2011
Vancouver Film School programs focus on industries that use moving images, graphics, sound and text as fundamental components for communication, information and story. VFS programs regularly and continually evolve in response to the current industry methodology, technology and need. VFS offers world recognized, full-time, one-year programs in Film Production, 3D Animation & Visual Effects, Classical Animation, Digital Character Animation, Sound Design, Writing, Acting, Makeup Design, Digital Design, Game Design, Foundation Visual Art & Design, and Entertainment Business Management. These one-year programs are intensive, focused on the field of study and immerse students in industry-like settings and situations in order to best prepare them for work in their chosen field.
VFS is currently accepting applications for a full-time position of Modeling Mentor in our 3D Animation & Visual Effects Department.  This is a great opportunity to inspire and guide world class students and support the development of their ideas in a fun and creative environment.  This role is well suited for someone who loves animation and wants to work with others in a relaxed, fun and creative environment.
Reporting to the Senior Instructor and the Head of 3D Animation & Visual Effects, the Modeling Mentor is responsible for delivering curriculum effectively and providing feedback to students.  The Modeling Mentor will have strong creative and technical skills in 3D modeling, surfacing, rendering environments and characters for film.
Core Responsibilities
Supervise and mentor students through pre-production, production and post-production on their final projects and portfolio.
Work from a course syllabus; adapt lesson plans detailing what will be taught and how the course material will be delivered.
Work closely with the Senior Instructor to ensure class curriculum is accurate, up-to-date and communicated to students in a clear and concise manner.
Instruct students on advanced level contemporary modeling techniques.
Facilitate class attendance and grading.
Provide students with regular feedback.
Individual guidance of students.
Punctual and conscientious management of classes.
Other duties as assigned by the Senior Instructor and/or Head of Animation.
Skills, Experience and Education
Relevant degree/diploma in the appropriate technically driven discipline with 5 years related industry experience, and some experience in a supervisory capacity.
Ability to lead workshops, lectures and seminars.
Expert knowledge of Autodesk Maya.
Competent in other areas of 3D including rigging, lighting, and animation.
Experience supervising 3D modeling in a film production pipeline.
Excellent communication, organizational, time management and interpersonal skills.
Critical thinking and problem solving skills.
If you meet the profile above and would like to be part of our growing organization, we invite you apply for this position through the following website:  www.vfs.com/careers.  Once on the website, click on 'Modeling Mentor' and 'Apply Now' to reach the online application.  Please note that your resume & cover letter must be uploaded in either PDF or Word format.
We thank all applicants for their interest but only those selected for an interview will be contacted.
To learn more about our company, visit our website at www.vfs.com