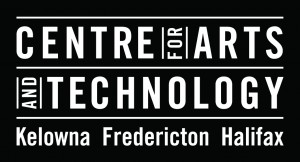 Animation Department – Lead Instructor
The Centre for Arts and Technology Kelowna seeks a full-time Instructor for our Animation for Games, Film & Visual Effects diploma program.  We are seeking an enthusiastic well-rounded generalist with proven leadership skills. Bring your passion and experience and we will provide the support and guidance for you to develop as an instructor.
Applicants must possess strong communication skills and have a thorough understanding of computer animation concepts.  The successful candidate will develop curriculum, teach and mentor students, and participate in campus activities including special events, behind-the-scenes tours, final project presentations, and graduation. Additionally, they must keep up to date on industry trends and assist in keeping the class content up to date with current techniques.
Education and Skills Required:
Minimum of a diploma in 3D Animation and 5 years of occupational experience within the field.  We are seeking candidates with experience and proficiency in a broad range of industry related software such as Maya, Adobe Creative Suite, and other 3D software.
This is a full time position with a competitive salary and a full benefit package.  This position is located at our Kelowna campus; enjoy the wineries, skiing and boating lifestyle! Candidates must be eligible to work in Canada.
The Centre for Arts and Technology is an accredited, private post-secondary institution.  For more information about our school, please go to www.digitalartschool.com. Please submit your resume with a cover letter to resumesDOF@digitalartschool.com. All candidates must provide samples of their work via web address or demo reel.
We thank all candidates for your interest; however only those selected for an interview will be contacted.