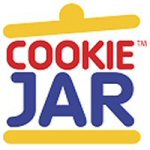 January 27th, 2012
Position: Production Coordinator
Department: Production
Division: Cookie Jar Entertainment
Location: Toronto (King St. West)
Description:
This position will provide administrative support to producers in the Toronto office and communicate schedules internally, and to offsite personnel.  Working with an outsourced model of production, the coordinator will distribute production elements between various locations in a timely manner and keep the producers organized by putting efficient systems into place.
This position is located in Toronto, Ontario
Responsibilities:
Manage the flow of production materials between Cookie Jar and animation studio.
Assist the Producer/Director on all aspects of the production
Coordinate deliveries between production facilities
Maintain filing and tracking systems for the directors and producers
Provide scheduling and administrative support for the producers and directors, as required
Coordinate, book travel and hotels for the Production's staff
Maintain a FTP between Cookie Jar, out of house artists and service studio
Monitor storyboard deliveries from out of house artists
Coordinate & monitor delivery of materials between Storyboard and Animatic teams
Assist producers with overall status reports on a production schedules
Review production materials including storyboards and scripts for completion and accuracy as required
Maintain contact lists
Coordinate and arrange meetings, conference calls and prepare agendas
Prepare outgoing mail and correspondence, including email, courier packages and faxes
Provide reception relief as required
Compile comments from broadcasters on scripts and other production elements
Initiate procedures for writers' and service agreements and coordinate execution
Prepare ACTRA contracts, and assist producers in preparation for audio records
Format scripts for various stages of production, as required
Prepare final credits for each episode
Education and/or Experience:
Three to four years related production experience; preferably in animation
Familiarity with Final Draft screenwriting software is an asset
Digital technology experience would be an asset
Other Qualifications:
Outstanding organization skills
Strong work ethic and a team player
Excellent communication skills and ability to provide support to more than one producer
Proficient with Microsoft Word, Excel and Outlook
Interested candidates should send their cover letter and resume to jobs@cjar.com (with subject line, "Production Coordinator").