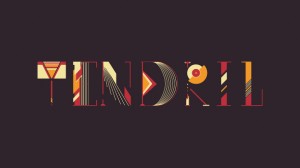 February 28, 2012
Nuke Compositor: Toronto-local only please.
Assemble elements from a variety of sources and integrate them artistically into a seamless image. In the case of compositing CG elements into live-action footage, the compositor's goal is to create a photorealistic image giving off the illusion that CG elements, shot footage and other sources are all part of the same scene.
Primary Responsibilities:
Create organized and efficient compositing scripts that meet all technical and aesthetic standards of the project
Integrate various CG passes, matte paintings and stock elements into a seamless whole and into live action plates using industry-standard compositing techniques
Complete tasks within production deadlines while being largely self-directed.
Present work clearly, describing what is still being worked on and how things can be improved to make the final shot better
Troubleshoot common compositing technical issues
Extract mattes from blue/green screen photography
2D/3D Camera tracking and stabilization
Matching colour grading, exposure and grain of elements from various sources
QC black levels, grain, colour, and mattes
Roto and paint fixes as needed
Provide guidance and mentorship to other artists
Experience and Skills Required:
4+ years of demonstrated production experience using node-based compositing software (Nuke, Shake, Fusion)
Extensive knowledge of Nuke in a CG production environment
3DS Max / Vray  knowledge a plus
Comfortable working in a small-studio, team-based environment where all artists have a broad range of skills
Comfortable working with art direction ranging from realistic, to highly stylized
Excellent eye for colour, contrast and lighting
Excellent organizational, and communication skills
Team player with great attitude that takes direction well
Leading or mentoring experience is a plus
Experience using Deadline to manage renders is a plus
Reliable and flexible
Perfectionist with very high level of attention to detail
Goes through a finished comp frame by frame
How to Apply
Please apply to Bianca@tendril.ca. Toronto-local only please.