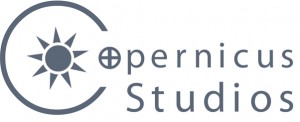 March 5, 2012
Copernicus Studios Inc. is looking for a few new animators to start immediately on several different productions, including some Development Work, a Flash-Animated Feature Film and a new Television Series. There are a few positions remaining to be filled for work on these projects.
Position: 2D Animator
Contract: Full-time, on site
Start Date: Immediately
Job Description: Animators will be required to provide full character animation including posing, breakdowns, inbetweens, and lip sync. Will work from prepared model sheets, storyboards, layouts, and animatics to complete all designated scenes, including any retakes and revisions, incorporating all notes from the supervisor/director.
Qualifications:
–       At least two years of experience in character animation, or a demo reel that will melt our faces off with awesomeness!
–       Basic Flash knowledge is required.
–       Adaptability to different styles of character design.
–       Demonstrates a commitment to delivering polished animation through firsthand experience with character acting and motion.
–       Passionate about art, with a strong eye for style & quality.
–       A great attitude and work ethic. Able to work & communicate efficiently in a self-motivated milestone-driven, team environment.
Submission Process:
We seek talent that values integrity and personal growth within an environment of intense collaboration. If this is you, please fill out the form and submit your information and link of your online demo reel to: http://copernicus.ca/jobs
All candidates must submit a show reel that display strong traditional animation principles which demonstrate a great sense of timing, weight, balance, acting, and character movement.
Only candidates being considered/accepted for the position will be contacted.
Studio Location: 1226 Hollis St., Suite 100, Halifax, NS
Info: Copernicus is an artist-driven animation production house in Nova Scotia. Our focus is producing original and cinematic animated content for episodic television and feature films. Our commitment has always been to create and produce outstanding animated products, providing exceptional service and fostering a supportive and creative environment for our employees.
For questions regarding the job – contact: alex@copernicus.ca
See samples of our work and client list here:
http://vimeo.com/copernicusstudio