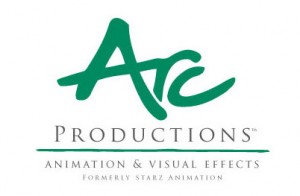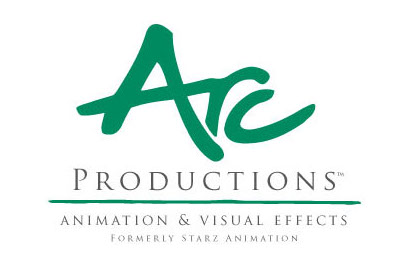 April 12, 2012
Arc Productions, a Canadian based CG animation and visual effects facility located in downtown Toronto is looking for a CG Supervisor to join the team. With over 250 artists and technical directors and the most up to date resources available, we bring the vision to both major Hollywood studios and independent producers to life in a wide array of formats: theatrical features, television, DVDs, shorts and game cinematics.
JOB TITLE:    CG Supervisor
DEPARTMENT:   Technology
REPORTS TO:   Producer
POSITION OVERVIEW
The CG Supervisor collaborates with Project and Studio Leadership to determine and manage the technical approach needed to achieve the creative and quality goals of the project within the project budget and schedule.
DUTIES & RESPONSIBILITIES
: Responsible for establishing the technical direction and technical blueprint to meet artistic, budget and schedule parameters
: Collaborate with Producer, Director, and other key members of the leadership team to assess complexity and determine technical methodologies
: Maintain daily, open communication with show Producer and Production Manager
: Provide regular status updates and confirm priorities to Show Producer
: Provide hands-on troubleshooting for technical issues
: Attend all Director/Art Director rounds and approvals for assigned project to maintain constant awareness of work in play
: Drive all Bluebook meetings
: Ensure that project leverages existing studio technology and complies with studio workflow and data creation polices and best practices where appropriate
: Ensure that data and image creation workflows comply with project and studio specifications
: Create, develop and build consensus between Technology, Artists and Production Management to enable and realize Director's vision
: Actively contribute to development of overall pipeline process
: Participate and contribute actively to workflow decision making process
: Identify, research, recommend, and/or implement new techniques and methodologies into studio toolset, adding value to work produced at Arc Productions
: Conduct audits and advise senior production staff of pipeline concerns
: Advise as needed on cross-departmental issues
: Oversees Project render and storage requirements for assigned project
: Supervise and gather data, provide methodology as needed to help instruct the use of established metrics and manage the use of those resources within the project's budget
: Keep up to date on current technology trends and tools (hardware and software) that best suit the production and Arc, in the development of a stronger creative technical environment.
: Establish new creative/technical workflow ideas and efficiencies while standardizing and automating repetitive functions which don't add creative value.
: Oversee tests and manage/troubleshoot interdepartmental issues
: Evaluate pitches, proposals, and ideas in order to identify methods and accurately evaluate the team and technical elements required for a potential project
: Promote a positive and productive work environment and lead collaboratively across departments and within facility
REQUIRED SKILLS & EXPERIENCE
: Experience supervising fully computer animated productions (feature and other)
: Strong communication skills with the ability to clearly articulate creative and technical issues to directors, artists, technical directors, and production
: Experience working in Live Action/CG Visual Effects (television or film) an asset
: Experience with Stereoscopic and or special venue productions (Imax, Omnimax or similar) an asset
: Completed post-secondary education in relevant area of study
: Strong combined creative and technical background
: Maya, Fusion and Mental Ray experience is essential
: General understanding of animation styles and techniques as well as an excellent comprehension of animation production for film and/or television
: Great comprehension of the animation production pipeline as a whole with an understanding of how all departments interact with one another
: Strong leadership, management, mentoring and diplomacy skills
: Creative eye and appreciation of current cinematic conventions
: Up-to-date awareness of trends in CG, film, television, and gaming
Qualified applicants can apply to our website at arcproductions.com/careers