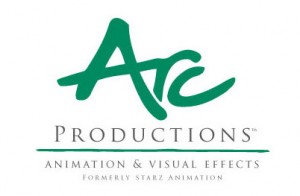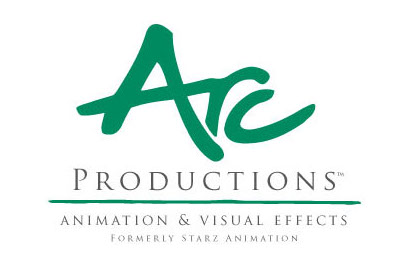 April 12, 2012
Arc Productions, a Canadian based CG animation and visual effects facility located in downtown Toronto is looking for Surfacing Artists to join the team. With over 250 artists and technical directors and the most up to date resources available, we bring the vision to both major Hollywood studios and independent producers to life in a wide array of formats: theatrical features, television, DVDs, shorts and game cinematics.
JOB TITLE:    Surfacing Artists
DEPARTMENT:   Surfacing
REPORTS TO:   Head of Surfacing/Surfacing Supervisor
POSITION OVERVIEW
The Surfacing Artist works with the Surfacing Supervisor or Lead to establish the look and qualities of characters, props, and environments for assigned assets, creates UV's, textures and shaders for models supplied by the Modeling Department, maintains a convention of file naming structures for all shots, and maintains tidiness and organization of working files.  This role is required to keep the Surfacing Lead aware of any production problems and to perform additional duties as required.
DUTIES & RESPONSIBILITIES
: Work with Surfacing Supervisor or Lead to establish the look and qualities of characters, props, and environments for assigned assets with direction from the VFX Supervisor, Art Director, and Surfacing Supervisor, and ensure that Surfacing files are complete and ready for lighting
: Create the following for models supplied by the Modeling Department
: UV's
: Textures
: Shaders
: Maintain a convention of file naming structures for all shots that is compatible within the Arc Productions pipeline
: Maintain tidiness and organization of working files (directories, .ma scenes, .iff textures, Photoshop PSDs)
: Keep Surfacing Lead aware of any production problems
: Perform additional duties as required
REQUIRED SKILLS & EXPERIENCE
: 2+ years of high-end CG animation production experience
: Strong painting skills with an artistic eye for detail
: Basic understanding of animation styles and techniques as well as an excellent comprehension of animation production for film and/or television
: Basic understanding of the animation production pipeline as a whole
: Good problem-solving skills
: Strong uv-ing skills
: Working knowledge of the following:
: Mental Ray as a renderer
: Polygonal texturing image maps
: Construction of shaders and utilities
: Photoshop
: Mudbox or ZBrush
: Bodypaint experience a bonus
Qualified applicants can apply to our website at arcproductions.com/careers