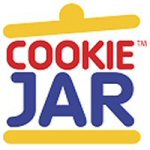 June 14, 2012
Position: Preschool Storyboard Artist
Cookie Jar Entertainment in Toronto is seeking experienced Storyboard Artists for the production; "Ella the Elephant" Ella is a preschool series currently in production and we are looking for new artists to join the team already in production.
Position Responsibilities:
Illustrating the script into visual sequences;
Working directly with the series Director to discuss initial staging, camera angles/movement and action;
Solving story and structure problems
Ensuring quality and style of the series is consistently achieved
Cleaning up and revising drawn panels as advised by Director
Communicating progress of work to production Supervisors and Coordinators
Position Qualifications:
Proficient in working digitally in Sketchbook Pro preferred
Excellent posing abilities with a strong sense of acting and timing
Strong design and composition skills
Storyboard experience in preschool preferred
Minimum of 3 years experience as Storyboard Artist in television animation required
Ontario Residency with Canadian Citizenship or Permanent Residency required
A solid work ethic and the ability to meet schedule deadlines is preferred
Please forward all resumes, blogs, demo reels, portfolios to jobs@cjar.com. No phone calls please.