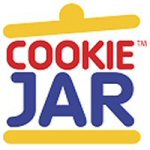 June 12, 2012
Position: Production Coordinator
Cookie Jar Entertainment in Toronto is seeking an experienced Production Coordinator to primarily provide administrative support for Storyboards and Animatics on two productions.
Position Responsibilities:
Cropping of digital storyboards and storyboard revisions for Animatic assembly and editing
Managing the flow of design and storyboard materials between Storyboard Artists, Production team and Animatic Editors
Tracking schedules and work output of artists
Reporting scheduling errors and production delays to the Producer
Providing scheduling and tracking support for all phases of production for the Producer and Director
Coordinating production materials between multiple production facilities
Manage FTP file transfers between multiple production facilities
Communicating with the Producer to ensure timely delivery of storyboard panels and revisions to Assistant Director and Animatic Editor
Assisting with the preparation of ACTRA contracts and record materials for Voice Records as needed
Formatting Scripts for various stages of production
Position Qualifications:
Proficient in working with Adobe Photoshop
Intermediate knowledge of Final Draft, Microsoft Office (Excel, Outlook and Word)
Excellent organization and time management skills
Strong interpersonal skills
Must hold a solid work ethic and meet delivery deadlines
Previous experience as an Production Coordinator required
Minimum of 2 years experience is required
Please forward all resumes to jobs@cjar.com. No phone calls please.