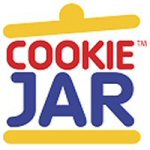 June 14, 2012
Position: Storyboard/Animatic Revision Artist
Cookie Jar Entertainment in Toronto is seeking experienced Revision Artists for the storyboard/animatic revisions.
Position Responsibilities:
Revising and drawing storyboard panels for animatics
Following direction as per notes and discussions from the series Assistant Director & Director
Ensuring quality and style of the series is consistently achieved
Refining Acting where required
Communicating with the Production Coordinator to ensure timely delivery of revisions to Assistant Director and Animatic Editor
Position Qualifications:
Proficient in working digitally in Sketchbook Pro
Must be willing to work in house
Excellent posing abilities with a strong sense of acting and timing
Must hold a solid work ethic and meet deadlines
The ability to work quickly when necessary
Previous experience as an Storyboard/Animatic Revision Artist mandatory
Minimum of 2 years experience is required
Please forward all resumes, blogs, demo reels, portfolios to jobs@cjar.com. No phone calls please.