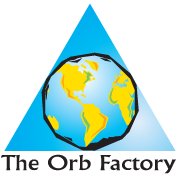 August 13, 2012
The Orb Factory is looking for a highly organized and detail oriented individual to take a position with us as 3D designer.
Our company currently works with a variety materials for developing play forms such as cardboard, fabric, metal and plastic.
As a 3D designer you will join a passionate team of professionals dedicated to making toys that inspire a child's imagination.
Constantly innovating and pushing the boundaries of what's possible in the toy industry, you should be the type of designer that thrives in a creative environment and is excited by the prospect of having your work enjoyed by millions of kids around the world.
Main Duties:
– Working with Designers to develop new children's crafts and toys
– Product specs – concept sketching-  creating 3D models – Printing 3D prototypes for design evaluation
– Product development – research – communication with our Hong Kong sourcing team – product testing
– Researching solutions and new tools for the 3D department – maintaining a 3D printer and supply inventory
Criteria:
– Excellent drawing skills
– Experience with Rhino modelling software or other CAD software
– A strong portfolio showing awesome 3D assets
Company Features:
– Advancement – Our company is always expanding so there is plenty of opportunity to advance and grow with us
-Travel – Possible travel to China and various international toy shows
– Health care benefits – At 6 months we offer a comprehensive health plan to full time employees
– Variety – This position includes working with a large number of products, people, and tasks. So never a dull moment!
– Work Environment – The Orb Factory is an inspiring and rewarding place to work. Our culture is characterized by an informal, yet focused atmosphere, an open dialogue, and a respect for each other.
If you are a dedicated professional with an imaginative mind who wants to take play seriously please apply with cover letter, resume, and portfolio or other samples of work at moon@orbfactory.com.