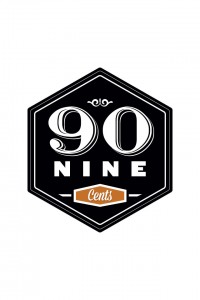 October 9, 2012
90NineCents – Executive Producer Wanted!
90NineCents was founded on the principle of enjoying and creating great cross-platform games. The immense talent and boundless experience of the team, combined with their passion for gaming, make 90NineCents a force to be reckoned with in developing top tier games.
Headquartered in Toronto, Ontario, 90NineCents was founded in June 2012.
The company has set out on a path to build partnerships with entertainment studios, toy companies and major global brands to develop games that are fun, marketable and enhance properties and brands in the gaming space. Currently they have five original products in development Around the World, Buzz, Jackpot Street, Backgammon and Solitare that will launch by the end of 2012.
Do you enjoy the thrill of managing multiple and ever changing game production projects? Are you excited by the prospect of interacting with coworkers and clients from around the world? Does working in an exciting start-up company seem like a thrill a minute? Well then do we have a job for you!
Come join the top notch team at 90NineCents where we have loads of fun, make great games, build top tier partnerships!
The Executive Producer for 90NineCents will be leading a bold new start-up that has amazing projects currently in development. The Executive Producer will be both the creative visionary, ambassador and person who builds and motivates the team to accomplish their goals of shipping a high quality, hugely entertaining title on time and on budget.
Key responsibilities include:
– Develop the creative center of the game and build a fully playable/shippable level demonstrating the key attributes of the game (game play, technology, linkages to outside media)
– Grow the game into a successful franchise capable of multiple versions
– Effectively communicate the core experience of the game to the other team members
– Work with 90NineCents team (Development Director, Creative Director, Media Director and Producers) to create an organizational structure and processes that allows the team to efficiently produce high quality work on time and on budget
– Passionately articulate goals and team principles to help form a stimulating and fun work environment
– Work with Studio Finance to prepare accurate and reasonable project budgets and develop the game within that budget
What are we looking for?
– Possess a minimum of 6+ years experience as a Producer or VP of Development
– Experience managing medium-large internal teams or development studios within the video game industry (Software Engineers, Artists, Designers, Audio Specialists, Senior Project Managers, and Associate Producers etc.)
– 6+ years experience developing and executing game project plans
– 6+ years experience leading, motivating and driving teams to success
– Ability to know what types of products will sell and what won't sell and be able to assess the feasibility of producing a new product
– Successful track record in the development of high profile entertainment and software products
– Strong knowledge of the software/game market and platforms
– Assertive and motivated team player
– Strong technical background a plus
– Strong creative background a plush
Contact: andrew@90ninecents.com