Last updated on October 3, 2012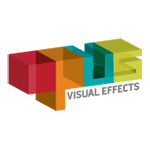 Company: Opus Visual Effects
Location: Winnipeg, Manitoba
Start Date: Varies (Anywhere from October to January)
Job Titles: Lead Character Animator / Character Animator / Lead Character Modeler / Character Modeler / Lead Environmental Modeler / Environmental Modeler / Lead Lighting Artist / Lighting Artist, Prop Modeler / Lead Surfacing Artist / Surfacing Artist / Lead Visual Effects Artist / Visual Effects Artist / Lead Layout Artist / Layout Artist
Job Type: Contract.
Salary: Based on experience.
Experience: 2-5 years of production experience required, depending on the position.
Opus VFX is seeking talented industry professionals with experience and knowledge in the field of 3D animation to join our growing team. Working knowledge of Maya is required, and knowledge of Z-Brush and Topogun is very beneficial. Studio environment is fast-paced and committed to creating high-quality animation. Candidates should thrive as part of a team and take direction well.
You can apply directly through the Opus VFX site: http://www.opusvfx.com/employmentdb/index.php
Only Canadian citizens or citizens that have Landed Immigrant status in Canada please apply.
This opportunity is located in Winnipeg, Manitoba. If you are not already a resident of Winnipeg, it requires relocating to this city for the duration of the term.
Please note: All applications for these positions will be considered; however, only those selected for an interview will be contacted.