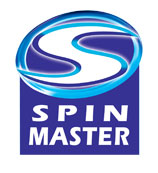 PRODUCTION MANAGER JOB DESCRIPTION
Position Summary
We currently have an exciting opportunity for an Animation Production Manager in the Spin Master Entertainment division, based out of our Toronto head office. Reporting to the Supervising Producer, Spin Master Entertainment, the Production Manager will be responsible for asset management, tracking, scheduling and managing the day to day production work on animated television series in our Toronto office.
In this role, the Production Manager will be expected to fulfill the following objectives:
Key Responsibilities
ASSET MANAGEMENT (digital and physical as needed)
'Assets' covers, and is not limited to, treatments; scripts; copy; designs; toys; tv episodes; tv commercials; quick times; storyboards; names; titles; games; web materials; mmo materials etc. Downloading and uploading assets.
Distribution of information and assets
Managing approval process
Maintaining assets on server and organizing safety back up
Creating and managing data bases as needed including a library of entertainment episodes
Assisting Departments, Partner and Licensee Companies receive information and assets as needed
Creating, managing and distributing digital and hard copy cheat sheets of information to guide internal Departments, Partner and Licensee Companies
Liaising as needed with internal Departments, Partner, Broadcaster, Licensee Companies

ASSET TRACKING
Creating and managing assets tracking spreadsheets
SCHEDULING
Maintaining overall production schedule including internal and external milestones
Maintaining individual detailed production schedules including internal and external milestones

NAMING PROCESS
Managing name data bases, liaising with departments including Legal as needed
GENERAL
Compiling and distribution of notes
Organizing meetings as needed
Liaising with internal Departments, Subcontractor, Partner and Licensee Companies as needed
Tracking of invoices related to the production and follow-up
Attend cost report meetings and liaison with accounting
Organizational and administrative help as needed

Key Qualifications
Good understanding of 2D Digital and CGI animation pipelines
College or University Degree in related field
Experience managing animated series productions
A high level of proficiency in Word, Final Draft, Power Point and Excel
Excellent written and verbal communication skills
Ability to work under pressure in a fast paced environment
 Strong organizational and time management skills essential
Knowledge of the ACTRA IPA – specifically Animation a plus
A positive and enthusiastic approach to customer service and team work

If you are interested in this position, please apply at www.spinmaster.com/careers