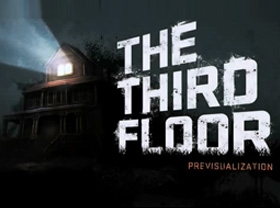 Title: Seeking Previs Editors – Vancouver, BC
The Third Floor, Inc. is seeking local BC editors for Feature Film. Candidate must be a BC resident, will be working in Vancouver.
 Job Functions:
Edit animated Quicktime movies and storyboards.
Coordinate with the previs supervisor to acquire all shots to be used in the final project.
Participate in story discussions and suggest additional shots.
Edit sound effects and music.
Record temp dialogue and edit into sequence.
Effectively take notes and feedback and apply supervisor's and director's notes to sequences.
Handle multiple projects and deliver results in a timely manner
Catalogue and manage all work, edit versions, desktop computer files.
Operate independently without editorial assistance.
Preferred Skills & Experience
• Must have great communication skills with high profile clients in the film industry.
• Detail oriented with an ability to meet frequent deadlines.
•  At least 2 years experience in digital editing.
• Proficiency on Final Cut Pro and Avid required.
• Must have experience cutting picture, sound and music.
• Must have your own collection of sound effects and music.
•Must have strong storytelling skills.
• Able to take direction and work well with others.
• Ability to work with people in a collaborative environment.
• Solid knowledge of film terminology, film techniques, film editing styles, film mixing, and film in general.
•Technical understanding of Avid
Please send inquiries to jobs@thethirdfloorinc.com