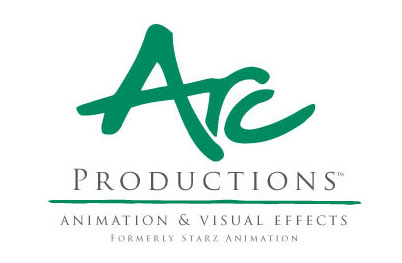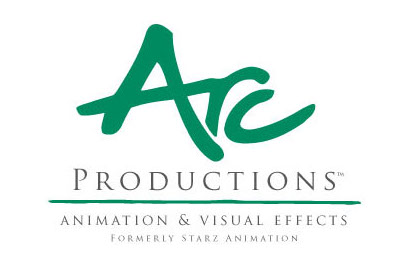 January 14, 2013
Arc Productions, a Canadian based CG animation and visual effects facility located in Toronto, Ontario Canada is looking for Production Engineers to join the team. With over 250 artists and technical staff and the most up to date resources available, we bring the vision to both major Hollywood studios and independent producers to life in a wide array of formats: theatrical features, television, DVDs, shorts and game cinematics.
JOB TITLE:  Production Engineers
DEPARTMENT: Technology
REPORTS TO: Head of Technology
POSITION OVERVIEW
The Production Engineer oversees the studio toolset and workflow relating to the back end of the production pipeline, specifically Lighting/Compositing, Surfacing, and FX.
DUTIES & RESPONSIBILITIES
*         Establish workflow, procedures and strategies across multiple disciplines, including Surfacing and Lighting/Compositing, to achieve the following:
–          Maximize efficiency and productivity
–          Maintain continuity within productions
–          Meet quality, efficiency, and creative goals of all projects
*         Contribute to the design and development of the Surfacing, Lighting/Compositing, FX and rendering areas of the studio's production pipeline
*         Collaborate with production management to establish methodologies and workflow to meet the requirements and goals of each production
*         Oversees the design, development, maintenance and optimization of lighting and rendering toolsets used by the Surfacing, FX, and Lighting/Compositing departments in collaboration with show leads and Pipeline and Software Development Supervisors
*         Establish clear methods for testing and quality control of all lighting/rendering tool development
*         Establish proactive assessments and audits of Surfacing, FX, and Lighting/Compositing workflow and toolset usage, being mindful of global technology directives as established by the Head of Technology and the Pipeline Supervisor
*         Work with all disciplines to develop best practices for the studio's inter-departmental workflow
*         Provide leadership and expertise in the creation or purchase of 3rd party SW toolset
*         Collaborate with Department Heads and the Head of Operations to promote, develop and implement training programs to enhance skill-sets within the Surfacing and Lighting/Compositing departments
*         Acquire and maintain up-to-date knowledge in relevant fields, proactively researching and investigating new technologies and methodologies
REQUIRED SKILLS & EXPERIENCE
*         At least 3+ years of CG experience (Feature Film experience preferred)
*         Good fundamental compositing skills
*         Experience with and proven working knowledge of the following:
*         Maya & Mentalray (Fusion experience an asset but not required)
*         WxPython
*         Various scripting languages, including Python, Mel, and CShell
*         C/C++ or other object-oriented programming language
*         Subversion, CVS, or other revision control system
*         Experience designing user interfaces
*         Strong communication skills
*         Superior time-management and prioritization skills
*         Self-motivated and able to work with minimal supervision
*         Flexible and adaptable to change
Arc Productions is located at 230 Richmond St. East, Toronto, Ontario  M5A 1P4 Canada
Thank you for your interest but only qualified candidates will be contacted.
Please apply at our website @ http://www.arcproductions.com/careers