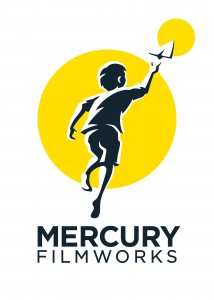 March 13, 2013
Type: Freelance/Contract
Salary:Varies, based on performance. $45 – $65K/year
Start Date: April 1, 2013. Work schedule is flexible.
Company Info: Mercury Filmworks is one of Canada's most prolific independent studios and internationally recognized as a leader in the animation industry for its benchmarks in quality, reliability, and innovation. Mercury  has helped bring to life many of the most memorable modern animated television and film properties including Jake & the Never Land Pirates, Fish Hooks, Kick Buttowski: Suburban Daredevil, Stella & Sam, Jimmy Two Shoes, Toot & Puddle, Ruby Gloom, Grossology, Gerald McBoing Boing, Curious George: The Movie, The PowerPuff Girls Movie, Fat Albert, and Looney Tunes: Back In Action. Mercury is proud to be associated with partners such as Disney, Warner Bros., Universal, American Greetings, Entertainment One, Technicolor, Cartoon Network, Nickelodeon, CBC, Teletoon, YTV, Family Channel, and Treehouse. www.mercuryfilmworks.com
Job Description: We are currently seeking a freelance/contract Background Production Artist for an exciting high profile production with worldwide exposure. This exceptionally talented individual will deliver stunning background art from initial layout to full colour designs for immersive children's entertainment properties – maintaining the style and quality of the show throughout the production process.
Position Requirements:
Strong artistic background with solid understanding of colour theory, lighting and perspective.
Ability to troubleshoot and collaborate effectively with supervisors.
Works efficiently under tight project deadlines.
Has an uncompromising attention to detail.
Experience working with Adobe Creative Suite, specifically Photoshop is preferred.
BA in fine arts or equivalent work experience is ideal.
If you are highly creative and motivated, this is a great opportunity for you to work with a group of elite artists that work on the highest profile productions with global visibility. If you are an exceptional artist and share a passion for creating beautiful design, we invite you to introduce yourself. Pay is based on experience level and skill-set. Please showcase your excellence by submitting your best portfolio along with your resume for full consideration.
Please email: jobs@mercuryfilmworks.com and reference: BPA-0313 on the front and in the subject line of all submissions.
All applicants must live in Canada.