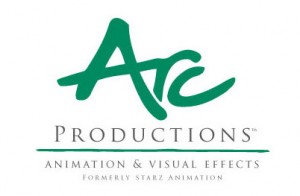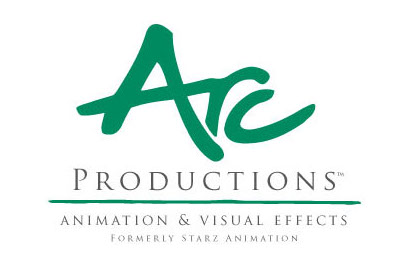 April 12, 2013
Arc Productions, a Canadian based CG animation and visual effects facility located in downtown Toronto is looking for a Production Assistant to join our team. With over 250 artists and technical directors and the most up to date resources available, we bring the vision to both major Hollywood studios and independent producers to life in a wide array of formats: theatrical features, television, DVDs, shorts and game cinematics.
JOB TITLE:  Production Assistant
DEPARTMENT: Production Management
REPORTS TO: Production Manager
POSITION OVERVIEW
The Production Assistant supports the Production Coordinator, Production Managers, and Producers in making sure that production activities run smoothly and efficiently within an assigned department.  The Production Assistant duties also include ensuring that artists and crew members are provided with essential information and materials as well as posting Director's notes and feedback on the in-house production management system.  This role also coordinates meetings and meal orders, manages FTP file transfers, makes miscellaneous supply purchases, and performs general administrative duties.
DUTIES & RESPONSIBILITIES
*         Continually ensure that the most up-to-date information and tools are delivered to appropriate individuals/departments within required timeframes
*         Ensure that Director feedback is made readily available to all necessary parties
*         Attend review meetings and take accurate, detailed, clear and concise notes of required revisions
*         Ensure that notes are promptly uploaded into in-house production management system
*         Coordinate regular and one-off meetings
*         Send out meeting invitations to the appropriate individuals, and ensure that all required parties attend
*         Set up telephone and video conferencing equipment as necessary
*         Prepare presentation and meeting materials
*         Arrange catering as required
*         Manage FTP file transfers
*         Ensure that files for upload are organized within appropriately named folders and that material transfers properly
*         Receive incoming material (i.e. client notes, images for reference, etc…), import into network and/or tracking system, and communicate receipt of delivery to appropriate parties
*         Log and organize relevant details to ensure that required information and materials are easily retrievable
*         Manage personal calendar as well as the calendars of others as required
*         Schedule all meetings and conference calls, taking into account different time zones
*         Manage conflicts as necessary
*         Ensure that all appointments are attended as scheduled
*         Coordinate individual and group meal orders as required
*         Order miscellaneous supplies as necessary
*         Prepare and submit expense reports for orders and purchases
*         Update and maintain tracking spreadsheets and distribute to relevant individuals
*         Type correspondence and memos as necessary
*         Run reports as requested
*         Perform general administrative duties
*         Perform additional duties as required
REQUIRED SKILLS & EXPERIENCE
*         1-2 years experience providing administrative support in the entertainment industry
*         Completed post-secondary education in relevant area of study
*         Intermediate working knowledge of Microsoft Office Suite (Excel, Outlook, PowerPoint, Word)
*         Ability to take direction well
*         Superior organizational skills with a demonstrated ability to prioritize and manage conflicting interests
*         Strong attention for detail
*         Availability to work overtime on short notice when required
Thank you for your interest but only qualified candidates will be contacted.
Please apply at our website @ http://www.arcproductions.com/careers