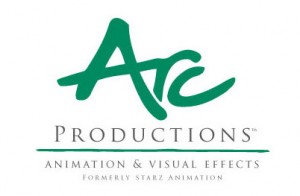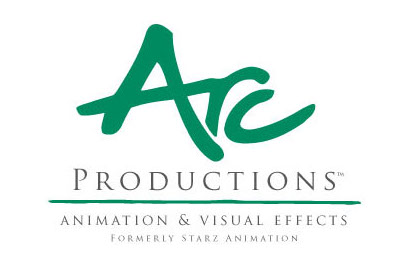 May 1, 2013
Arc Productions Ltd., a Canadian based CG animation and visual effects facility located in downtown Toronto is looking for Character Technical Directors to join our team. With over 250 artists and technical directors and the most up to date resources available, we bring the vision to both major Hollywood studios and independent producers to life in a wide array of formats: theatrical features, television, DVDs, shorts and game cinematics.
POSITION OVERVIEW
The Character Technical Director designs, implements and creates animation controls and deformation systems to control 3D geometry which may represent characters and creatures in a CG animation feature film. They may also be responsible for implementing the dynamic simulations onto various characters, including hard and soft body dynamics, fur, cloth and other similar effects.
DUTIES & RESPONSIBILITIES
Working with animators to ensure building of most effective animation tools
Troubleshooting rigging assets through the animation pipeline
Developing tools, procedures and interfaces to optimize animation pipeline
Creating character "effects" such as hair/fur, cloth, muscle, skin/flesh etc.
Assisting in developing, optimizing and maintaining the dynamic hair and cloth production workflow
Participating as a team member in determining various design and technical solutions
REQUIRED SKILLS & EXPERIENCE
3 to 5 years experience in feature film or animation production using MAYA and related tools preferred
Completed post-secondary education classical or 3D animation, art fundamentals, or other relevant area of study
Strong understanding of anatomy and motion
Good understanding of existing CG deformation and rigging techniques
Background in art and animation
Experience with scripting and programming (Python and MEL)
Able to implement creative direction using the most effective method
Must work well in a team, with strong communication skills and attention to detail
Ability to relocate to Toronto, Canada for 12-18 month or longer
Please apply at our website @ http://www.arcproductions.com/careers
Thank you for your interest but only qualified candidates will be contacted. No phone calls please.