Last updated on July 1, 2013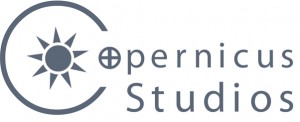 July 2, 2013
Copernicus Studios Inc. is looking for some Supervising Animators and Directing Animators to start immediately on a new high-end, big-budget animated series. We require experienced traditionally trained animators to work on this challenging and amazing new show.
Position: Animation Supervisor          
Contract: 35+ weeks 
Type: Full time, on site
Application: Online Demo Reel must be submitted
Prerequisite: Must be a Canadian Citizen
Job Description: 
The Supervisor will lead and manage the animation team in order to complete the production on time and to the high level of animation required by the studio. Ensure weekly deliverables are being met, while making certain the production meets the standard of quality set by the Producers and Supervising Director.
Must study each episode's design packs and animatics, be aware of the overall series continuity and efficiently manage the team of animators through out the course of the contract. Consult with the Studio Director on how to best assign work to animators based on their individual skills and strengths. Ensure artists are tracking their output and addressing their notes correctly.
Direct and coordinate all character animation sequences assigned to your team. Cast all shots and sequences to your animators on a weekly basis, instructing animators on the phrase of action, position and angle of their shots, acting/personality of the characters, timing of their motions, and advise them on the technical challenges that may arise.
Check daily animation submissions and be aware of where each Animator is within their assigned scenes. Promote a positive and productive work environment, and mentor junior animators. Coordinate animation fixes and retakes as per instructions from the off-site Supervising Director.
Requirements: 
– 2+ years experience supervising Flash/ToonBoom animated television productions.
– Must be willing to work on-site, here in Halifax.
– Strong work ethic and communication skills with the ability to clearly articulate creative and technical issues to the directors and your crew.
– Presents fine leadership, management, mentoring, and diplomacy skills.
– Ability to identify and manage different needs of individuals within your team.
– Excellent planning and time management skills.
– Strong sense of timing and acting, with an emphasis on clear visual storytelling.
– Ability to work under pressure and meet production deadlines.
– Willing to help train animators to build their skills to the level they need to be to meet production standards.
Please forward any questions regarding the production, the contract, and your demo reel to: ron@copernicus.ca
Or fill out application form through here: http://copernicus.ca/jobs
We would like to thank all applicants for their interest, but only selected candidates will be contacted.
Studio Location: 1226 Hollis St., Suite 100, Halifax, NS
Info: Copernicus is an artist-driven animation production house in Nova Scotia. Our focus is producing the highest quality, original and cinematic animated content for television and feature films. 
See samples of our work and client list here: