Last updated on July 1, 2013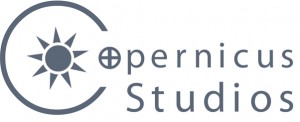 July 2, 2013
Copernicus Studios Inc. is looking for a new Production Coordinator to start immediately on a few high-profile, big-budget animated series. We require dedicated production supervisors and assistants with strong organizational skills to work on these challenging and amazing show.
Position: Production Coordinator        
Contract: 30+ weeks 
Type: Full time, on site
Application: Send resume to e-mail below.
Prerequisite: Must be a Canadian Citizen
Job Description:
The Production Coordinator assists Production Managers and Producers in managing day-to-day activities of the assigned production, and in ensuring that the most up-to-date information and tools are delivered to the appropriate individuals and departments within required timeframes. This role updates, maintains, and distributes tracking spreadsheets, ensures that the Director's feedback is made readily available to all necessary parties, and manages FTP file transfers. The Production Coordinator may also provide general support and guidance to more junior team members and production assistants.
Responsibilities and Duties:
– Assist in managing day-to-day activities of the studio operations and help answer animators questions concerning general production needs.
– Track schedules and work output of artists
– Report scheduling errors and productivity delays to the appropriate parties
– Continually ensure that the most up-to-date information and tools are delivered to appropriate individuals/departments within required timeframes
– Update and maintain tracking spreadsheets and distribute to relevant individuals
– Ensure that Director feedback is made readily available to all necessary parties
– Attend review meetings and take accurate, detailed, clear and concise notes of required revisions
– Ensure that notes are promptly uploaded into in-house production management system
– Manage FTP file transfers. Ensure that files for upload are organized within appropriately named folders and that sent material transfers properly
– Receive incoming material (i.e. client notes, images for reference, etc.), import into network and/or tracking system, and communicate receipt of delivery to appropriate parties
– Log and organize relevant details to ensure that required information and materials are easily retrievable/tracked
– Send out meeting invitations and agendas to the appropriate individuals, and ensure that all required parties attend
– Set up telephone and video conferencing equipment as necessary
– Prepare presentation and meeting materials
– Arrange catering as required
– Promote success of more junior team members through provision of general support and guidance
– Promote/maintain department morale, motivation and positive thinking
– Perform additional duties as required
Requirements:
– 1-4 years experience in a production support role, preferably within the animated television industry.
– Intermediate working knowledge of Excel / Word / GoogleDocs
– Organizational skills with a demonstrated ability in conflict resolution,
– Excellent verbal and written communication skills
– Strong interpersonal skills with the confidence to interact with both employees and external contacts at all levels
– Proven ability to utilize good judgment and perform well under minimal supervision
– Strong attention for detail
– Availability to work overtime on short notice when required

Please forward your resume to: ron@copernicus.ca
Or fill out application form through here: http://copernicus.ca/jobs
We would like to thank all applicants but only selected candidates will be contacted.
Studio Location: 1226 Hollis St., Suite 100, Halifax, NS
Info: Copernicus is an artist-driven animation production house in Nova Scotia. Our focus is producing the highest quality, original and cinematic animated content for television and feature films. 
See samples of our work and client list here:
http://copernicus.ca
http://vimeo.com/copernicusstudio