Last updated on July 1, 2013
J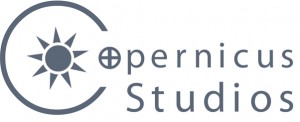 uly 2, 2013
Copernicus Studios Inc. is looking for a new Production Manager to start immediately on a high profile, big-budget animated series. We require dedicated production supervisors with strong organizational skills to work on these challenging and amazing show.
Position: Production Manager         
Contract: Permanent. 
Type: Full time, on site
Application: Send resume to e-mail below.
Prerequisite: Must be a Canadian Citizen
Job Description:
Manage the day-to-day operations of the production – including crew management, production scheduling, tracking and budgeting of man weeks. Working closely with the directors, supervisors and accountants, to ensure the staff has all the hardware/software and resources they need to complete their tasks on schedule.
Responsibilities and Duties:
SCHEDULING
– Manage assigned departments to ensure deliverables are on target.
– Create and analyze production reports for each team of artists.
– Work with recruiting to ensure start-up agendas and packages are prepared for all new hires.
– Update and modify master schedule as required throughout production. Communicate any changes to all applicable people. Coordinate regular and one-off meetings with studio owners and department directors/supervisors.
– Identify schedule variances and monitor changes incurred from approved production plan; recommend corrective action as necessary.
TRACKING
– Conduct a detailed review of all assets & materials being received from Producers.
– Oversee the tracking of artwork and weekly footage targets in assigned areas.
– Ensure that the shot lists & tracking system is being used properly.
SUPERVISION / COMMUNICATION
-Work with in-house Producer and Director to define roles and a communication plan for the production team.
– Manage any production assistants/coordinators to ensure that they are on track with quotas and scheduling for their crews; provide regular, constructive performance feedback.
– Understand and distribute company core values.
– Motivate the animation crew to perform their best; recognize team members by celebrating success.
– Promote an open door policy between, staff, departments and production management.
– Help to achieve and balance creative and operational goals of the project.
– Coordinate screen credits for the production's final credit cards and main credit roll.
Requirements: 
– Project management – proven ability in managing projects from concept to completion. Able to prioritize appropriately and always meet deadlines.
– Excellent teamwork – ability to assemble and motivate teams and work effectively with others.
– Strong written & verbal communication – ability to interact with and integrate requests of directors; good at following directions.
– Organization – demonstrated organizational skills, including a strong attention to detail.
– Strong problem solving skills.
-Excellent conflict resolution and negotiation skills, and at least some experience in 2D or 3D television animation production. Years of animation/industry experience: minimum 3 years.
– Proficient with Excel / Word / GoogleDocs. Experience creating, maintaining and editing film/animation budgets.
Please forward your resume to: ron@copernicus.ca
Or fill out application form through here: http://copernicus.ca/jobs
We would like to thank all applicants but only selected candidates will be contacted.
Studio Location: 1226 Hollis St., Suite 100, Halifax, NS
Info: Copernicus is an artist-driven animation production house in Nova Scotia. Our focus is producing the highest quality, original and cinematic animated content for television and feature films.
See samples of our work and client list here: