Last updated on July 1, 2013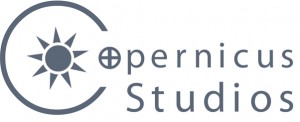 July 2, 2013
Copernicus Studios Inc. is looking for a few experienced Animators to start immediately on a new high-end, big-budget 2D animated series. We require experienced traditionally trained animators to work on this challenging and amazing show.
Position: Rough Animator          
Contract: 30 weeks 
Type: Full time, on site
Application: Online Demo Reel must be submitted
Prerequisite: Must be a Canadian Citizen
Job Description:
The Senior Animator must have exceptional character animation skills and considerable experience in 2D animation for television. You must have a strong sense of comedic timing, with dramatic and action oriented character animation, with effective time management skills. 
Responsibilities and Duties:
Creating the highest possible quality of animation in this medium, while demonstrating the ability to take direction well and thrive in a team environment.
Work under the direction of the Animation Supervisor and Supervising Director, incorporating notes related to timing, acting, art direction and stylistic concerns of the production.
Working with prepared assets, models, and animatics; Provide full and completed character animation for all assigned scenes, including rough posing/inbetweening and lip sync in Flash (using tablets). Working closely with the Animation Supervisor on assigned scenes, paying close attention to hook-ups, character personalities, staging, timing, and appropriate acting choices.
Providing creative ideas and strong animation principles while working collaboratively with other animators under a strict schedule.
Requirements: 
– Must have 2D character animation experience for television.
– Experience with Flash is an asset.
– Strong understanding of motion, weight, emotion, acting and timing, with an emphasis on clear storytelling.
– Must be willing to work on-site, here in Halifax.
– Strong work ethic, communication skills and a good team player.
– Ability to work under pressure and meet production deadlines.
Please forward any questions you have about the production (including salaries & quotas) and send your demo reel to: ron@copernicus.ca
Or fill out application form through here: http://copernicus.ca/jobs/
We would like to thank all applicants but only selected candidates will be contacted.
Studio Location: 1226 Hollis St., Suite 100, Halifax, NS
Info: Copernicus is an artist-driven animation production house in Nova Scotia. Our focus is producing the highest quality, original and cinematic animated content for television and feature films.
See samples of our work and client list here:
http://vimeo.com/copernicusstudio