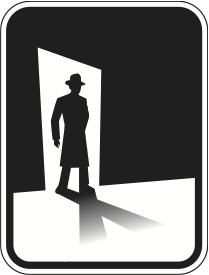 October 18, 2013
Specializing in feature film visual effects and animation for international and local producers, Toronto based digital studio, Mr. X Inc. is comprised of a unique and gifted team of artists, filmmakers and programmers devoted to the art, craft and technology of visual story-telling.
We invite you to visit our website @ www.mrxfx.com .
Mr. X Inc. is seeking an Animator for upcoming feature film projects.
Responsibilities include:
– Performing Animation tasks as required to achieve the highest quality visual effects, and creation of high standard animation in a variety of styles,
– Engaging at every stage of production including generating original concepts and designs, pre-visualization of complicated sequences and research and development,
– Producing 3D visual effects that far exceed client and audience expectations,
– Meeting production schedules and deadlines,
Qualifications:
– Demonstrated knowledge and experience with Maya and Photoshop
– Strong communication skills are critical. Candidate must be able to work within a team, taking direction and exercising attention to detail in a fast-paced production environment.
– A general understanding of film production/post production techniques
– Knowledge of compositing software packages such as Shake is desirable.
– 2 years experience required.
All interested applicants should email their resumes to recruiting@mrxfx.com with the subject reading "Animator". Please include the address of your web portfolio in your cover letter and/or resume or send a DVD of your demo reel to:
Attn: Recruiting/Animator
Mr X Inc.
35 McCaul Street, Suite 100
Toronto, Ontario
M5T 1V7
We invite you to visit our website @ www.mrxfx.com. No phone calls please.