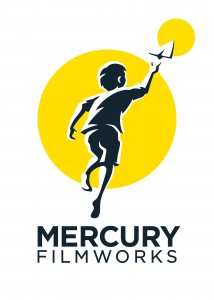 October 2, 2013
Job Description: We are currently seeking a highly focused I/O Data Management Administrator for our exciting high profile production team.

This position is an excellent opportunity for highly organized and motivated person who possesses astute technical proficiency, excellent communication skills, multi-tasking abilities and superior time management prudence.  This position will work closely with our Production Management Team. The candidate must have the ability to manage multiple priorities as well as internal client expectations. This position requires the candidate to be a reliable, detailed-oriented individual as they will be responsible for a diverse set of IT and Production support functions.

Type:  Permanent full-time employee; flexible hours
Salary:  $30,000 – $40,000 annually plus Medical/Dental benefits and RRSP plan available
Positions available:   1
Start Date:  Immediately

Position Responsibilities:
Ensure post-production materials are formatted, archived, packaged and shipped to high profile, international clients in the precise digital format.
Ensure that all post-production materials are shipped in a consistent format.
Internal and external communication and monitoring of projects to ensure deadlines are met.
Management of internal and external client priorities, expectations and deadlines.
Position Requirements:
Requires experience with digital image and video file formats
Requires 2+ years of related IT experience
Requires strong attention to detail, ability to work under pressure and with tight deadlines
Excellent oral and written communication skills
Strong client facing ability
A valid Driver's license is a must; access to a vehicle is a strong asset
Experience with Windows XP, Vista 7 with Linux scripting commands is a strong asset
Knowledge of Adobe Creative Suite, Toon Boom and Maya software is considered an asset
If you consider yourself a dynamic, stress resistant professional who thrives on multi-tasking in a teamwork environment, this position offers an excellent opportunity to move into an exciting career in the entertainment industry.
Keywords: I/O, Data, Data Management Administration, Linux, Windows, Scripts, Video, Digital
How to Apply: Please send your resume to: jobs@mercuryfilmworks.com and reference: IODMA-1013 on the front and in the subject line of all submissions.
All applicants must reside in Canada.