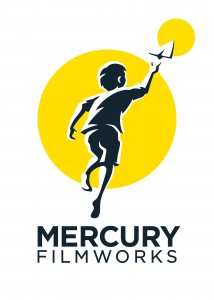 October 2, 2013
Job Description:  We are currently seeking an experienced Production Manager for our exciting high profile production team.

This position is an excellent opportunity for a highly organized and motivated person to excel in the animation production industry. The production manager is responsible for all aspects of the in house production team including staff hiring and scheduling, setting production quotas, and managing the production schedule and budget to ensure the production is delivered to the client on time and on budget. This position is the highest ranking person on the production team and reports directly to the VP of Production.

Type:   Permanent full-time employee
Salary:   Salary based on experience plus Medical/Dental benefits and RRSP plan available
Positions available:   1
Start Date:    Immediately

Position Responsibilities:
Consulting on the creation of the master production schedule and budget
Accountable for all aspects of the assigned production's methodology, its' performance and ongoing refinement.
Creating & distributing weekly production reports to studio management and clients
Supervise and delegate responsibilities to the assigned production's team of  Coordinators and Assistants
Tracking each productions payroll
Manage  artists quotas/deadlines
Manage approvals and deliveries to clients and broadcasters
Supervising and motivating the production team
Qualification Requirements:
Minimum of 3-5 years of television or feature film animation production experience as a Production Manager
Working knowledge of the 2D Animation pipeline
Working knowledge of Photoshop and other graphics applications
Proficient in Outlook, Excel, Word, and other Microsoft Office applications
Must have dynamic troubleshooting skills and the ability to lead a team and work calmly under pressure to resolve production and staff related issues
Must have strong leadership skills, and an ability to build team morale under challenging circumstances
Excellent organization skills
Excellent verbal/written communication skills – strong client facing ability
Working knowledge of Toon Boom Harmony is a strong asset
3D animation knowledge is an asset
If you consider yourself a dynamic, stress resistant professional who thrives on multi-tasking in a teamwork environment, this position offers an excellent opportunity to work on high profile productions that are seen worldwide!
Keywords: Production Manager, Production, Animation, TV
How to Apply: Please send your resume to: jobs@mercuryfilmworks.com and reference: PM-1013 on the front and in the subject line of all submissions.
All applicants must reside in Canada.