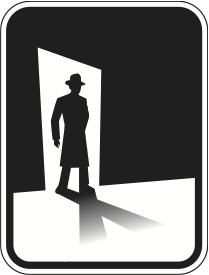 October 18, 2013
Specializing in feature film visual effects and animation for international and local producers, Toronto based digital studio, Mr. X Inc. is comprised of a unique and gifted team of artists, filmmakers and programmers devoted to the art, craft and technology of visual story-telling.
We invite you to visit our website @ www.mrxfx.com .
Mr. X Inc. is seeking a Senior/Intermediate Tracking Artist for upcoming feature film projects.
Responsibilities include:
3D Camera tracking – recreating the movement of a stereo live-action camera in 3D, set extensions – ensuring 3d objects placed in a 3D virtual environment are accurately tracked.
Using the measurements and pictures of the live-action set, camera information, distortion grids, and scaling reference of characters and objects to recreate a virtual set in 3D.
Matchmoving rigid and non-rigid objects on moving elements in the plate.
Removing lens distortion from the plates to aid in the solving of tracks.
Qualifications:
Expert knowledge of PFTrack or 3Dequalizer (knowledge of Boujou a plus).
Thorough knowledge and experience with Maya.
On set production experience is desirable.
Previous stereoscopic film production experience a plus
Knowledge of a tracking software's scripting language is desirable.
Meticulous attention to detail with a great eye for camera, blocking plus composition and must work well under pressure for potentially short turnaround deadlines.
Able to take direction and feedback well from supervisor.
A minimum of two years of feature film experience required.
All interested applicants should email their resumes to recruiting@mrxfx.com with the subject reading "Matchmover / Tracking Artist". Please include the address of your web portfolio in your cover letter and/or resume or send a DVD of your demo reel to:
Attn: Recruiting/Matchmover
Mr X Inc.
35 McCaul Street, Suite 100
Toronto, Ontario
M5T 1V7
We invite you to visit our website @ www.mrxfx.com. No phone calls please.