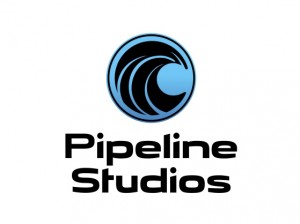 November 8, 2013
Pipeline Studios Inc – has an exciting opportunity for a Line Producer to join the team as a key member in the television and film division in our Hamilton studio. Reporting to Studio Manager.
Join the Pipeline team as a key member of the Production crew in our Hamilton studio. Interested applicants please email angelica@pipelinestudios.com
Required Skills and Experience
Principal Responsibilities and Duties:
Provides administrative support to the producer, and the production in general.

Represents PSi when working with production clients and partners.

Liaison between clients and production teams.

Oversees entire production process.

Oversees internal scheduling facilitating and tracking all stages of the production.

Ensures coordination of all materials related to workflow, at each stage of the

production

Coordinates crew and lead meetings.

Monitors all production activities between departments.

Maintain distribution and contact lists.

Assist with personnel planning and forecasting.

Essential Qualifications:
5+ years experience in producing animated series.

Strong verbal communication skills, and solid interpersonal skills.

Excellent organizational skills with attention to detail.

Strong computer knowledge.

Ability to organize, prioritize and follow through in a multi-tasking environment.

A positive, friendly manner and customer service approach that will enable the

successful candidate to deal with challenging situations with empathy and

sincerity.

Knowledge of 2D Digital, and 3D Production processes.

Desirable Qualifications:
Related experience in an entertainment production company.

Experience with International co-productions.