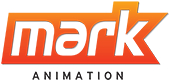 December 16, 2013
Mark Animation is seeking a Game 3D Animation & Modeling Artist for a full-time position. This is an opportunity to be a part of a dynamic team and contribute meaningfully to a highly innovative, exciting project that is already gaining international attention. The ideal candidate will have game industry experience.
The qualified candidate will possess the following:
A strong eye for detail
The ability to work well in a team
Creative problem solving skills
The ability/willingness to learn new programs and techniques
The qualified candidate will have the following skills:
Game character animation
Game character modeling and texturing
Game biped rigging
Autodesk Maya
Adobe Photoshop
Bonuses:
Game motion capture experience
Unity/UDK experience
Z Brush
Python or MEL scripting
Company
Mark Animation is an award-winning animation and game studio. We are passionate about creating entertaining content and meaningful emotional experiences. We love to work with talented individuals who are looking to make a difference in the games industry. This position involves work on a project that has been featured in two separate "best of Canada" showcases held during two leading international events, including GDC in San Francisco and MIPJunior in Cannes, France.
Applicants must be able to work in Canada. Three years industry experience required, two references required. Salary will commensurate with experience.
Please send resumes to gamejobs@markanimation.com