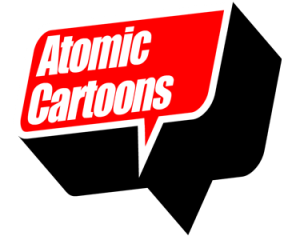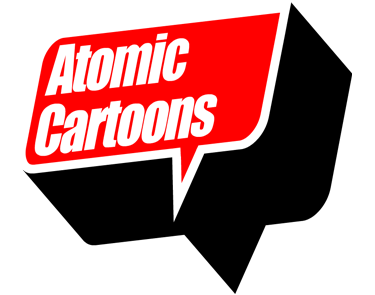 Atomic Cartoons is currently looking to add a HR Manager to our team. We're working on multiple high profile projects, so this is a great opportunity to help Atomic build and keep the best team in Canada.
Contract: Full-time employee
Salary: TBN. Benefits after 6 months employment
Start Date: ASAP
Summary of Position:
Atomic Cartoons is seeking a HR Manager to lead practices and objectives that will provide an employee/artist-oriented, high performance culture that emphasizes quality, productivity and standards, goal attainment and the recruitment and ongoing development of an A+ workforce.
Position Description:
The Human Resources Director guides and manages the overall provision of Human Resources services, policies, and programs for the entire company. The HR Manager reports directly to the President.
Recruiting, staffing and retaining talent. This includes developing job descriptions, and working in collaboration with Line Producer's to shortlist, interview and select candidates.
Performance management and improvement systems.
Employee development.
Organization development.
Employee orientation, development, and training.
Policy development and documentation.
Networking and building relations with Vancouver talent.
Preparing staff handbooks.
Company, employee and community communication.
Compensation and benefits administration.
Employee safety, welfare, wellness and health.
Interpreting and advising on employment law.
Analyzing training needs in conjunction with Line Producer's and departmental managers.
Qualifications and Competencies:
3-5 years of progressive HR experience.
Knowledge of the animation and/or entertainment industry is considered a bonus.
Ability to maximize relationships, build trust, and communicate effectively.
Analyze HR issues and provide information, direction and advice as needed.
Ability to develop relationships with local schools and review and recruit talent.
Strong interpersonal, communication and presentation skills and the ability to deal effectively with all levels of employees and management.
Excellent analytical, problem solving and decision-making skills to provide employee relations support as needed.
Good planning, time management, prioritization, and organizational skills are essential.
Well-rounded work history, understanding of Canadian Labour laws.
Ability to travel to animation conferences and recruitment events.
Must be able to work in house at our Vancouver studio.
This position is an excellent opportunity for highly organized and motivated HR Manager who enjoys being part of an exciting, fast paced, wrold class animation studio.
To apply for this position you must submit a resume and cover letter. Please submit your material to: jobs@atomiccartoons.com. No Phone calls please. We thank you for your submission, but we will only respond to those candidates we deem to be qualified.
You MUST include: HR Manager  in the subject line and cover letter.
If you are applying for more than one position include all positions in subject line and submit only once.