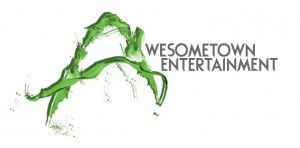 LEAD MODELER- Awesometown Entertainment, Toronto, ON
Awesometown produces and develops animated and live action entertainment; including feature films, television specials and episodes, direct to DVD content, and Visual Effects elements. International industry expertise has led to content development for audiences all around the world.
POSITION OVERVIEW
The Lead Modeler utilizes Maya to create CG models for an assigned show. This role leads a team in ensuring that all modeling deliverables are completed in line and on schedule. The ideal candidate meets deadlines, motivates, communicates effectively and troubleshoots any modeling performance issues.  This position must maintain an awareness of all technical, artistic and pipeline issues with the project, and participate in the development of a toolset that will aid in the modeling process.  The Lead Modeler ensures that all rigging deliverables match client specifications, ensure overall adherence to all Awesometown Entertainment pipeline protocols, and remains up-to-date on all current industry trends, utilizing effectiveness and innovation in all productions.
DUTIES & RESPONSIBILITIES
Utilize Maya to build and execute complex CG models for an assigned show that meet all technical and creative requirements and are compatible with the production pipeline, and prepare models for vaulting/publishing to the floor
Maintain a convention of naming structures for all models and ensure that Maya files are clean and optimized
Lead assigned team in ensuring that all modeling deliverables are completed fully and in line with production schedule
Assist in assigning work to team members based on individual specialties, and oversee individual progress and performance
Provide support to team members by providing artistic direction and assisting with technical difficulties
Assist Department Head by providing feedback for the annual performance review process
Provide regular team progress updates to Production Management
Review and approve all modeling assets
Anticipate, communicate, and troubleshoot any modeling performance issues with assistance from key stakeholders, and provide creative ideas and solutions to any issues that arise throughout the project
Maintain awareness of technical, artistic, and pipeline issues with the project
Participate in the development of a toolset that will aid in the modeling process
Ensure that all modeling deliverables match client specifications
Ensure overall adherence to all Awesometown Entertainment pipeline protocols
Remain up-to-date with all current industry trends and utilize new ideas to benefit production
REQUIRED SKILLS & EXPERIENCE
Highly organized and detail oriented
5+ years CG modeling experience in a Maya production environment, with proven modeling abilities (prior Lead experience an asset)
Completed post-secondary education in 3D animation or other relevant area of study
Advanced working knowledge of Maya's modeling techniques, with a good understanding of all checks and requirements needed to deliver a clean and optimized Maya file
Strong leadership skills
Strong background in traditional art with an excellent sense of form, proportion, and scale
Strong understanding of anatomy and perspective
Strong understanding of animation styles and techniques as well as an excellent comprehension of animation production for film and/or television
Great comprehension of the animation production pipeline as a whole with an understanding of adjacent department workflows as well as how modeling interacts with the overall production process
Superior creative and technical problem solving skills with the ability to work with limited supervision
Ability to learn quickly and comprehend custom in-house production tools
Strong communication skills with the ability to interact effectively with key stakeholders (i.e. other departments, production, clients, etc…)
Demonstrated ability to work productively and willingness to take initiative in a team environment
Ability to prioritize tasks, meet tight deadlines, and perform to standard in a fast-paced environment
High level of independence and strong sense of reliability
Strong rigging skills
Strong scripting skills
Please apply at our website @ www.awesometownent.ca
Due to the large number of applicant, only candidates with appropriate skills, education and experience will be contacted. No phone calls please.