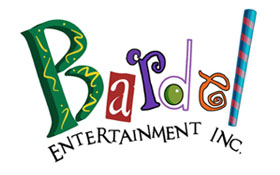 Lighting / Comp Artist
Position Overview:
The CG Lighting / Comp artist is responsible for creating and conceptualizing CG Lighting / Comp Sequences as required, which meet the aesthetic, creative, and technical quality stands of the production and in accordance with the production deadlines.


Deliverables and Responsibilities:
Demonstrate a broad range of Lighting / Comp abilities in a collaborative environment to conceptualize and create the overall look, attitude and style of the character and set Lighting / Composition
·       Light and Render CG Shots for feature film production -­ Pre-­Comp shots
·       Ensure shots meet render requirements
·       Follow file management specifications
·       Partner with CG Supervisor, Department Leads
·       Work collaboratively with related departments
·       Troubleshoot and problem solve
·       Complete tasks with minimal supervision
·       Understand Studio Pipelines
·       Assist Supervisors in resolving technical issues and to develop tools, scripts, plug-ins and any other frameworks needed to streamline the Lighting / Comp process.
·       Exercise a keen eye for creative continuity as well as QC all rendered layers for technical errors. Work with supervisor to resolve any discrepancies as discovered.
·       Add 2D EFX as required working with 3D EFX artists to achieve EFX requirements.

Why Work at Bardel?
We've got great people here. Bardel offers ongoing opportunities for employees to advance their careers through work on influential new industry projects. You'll also be given the opportunity to collaborate and learn from other influential career minded Directors, Producers, etc from around the world.
How to Apply:
Email applications should be sent to jobs@bardel.ca and include your name and specific department of interest in the subject line.
Note: Only current BC residents who are also Canadian Citizens or have Permanent Resident status can be considered at this time.
Resumes should be in PDF format and include links to online demo reel/portfolio sites.
Please be sure to include your name, telephone number and e-mail address in your resume.
We thank all applicants for applying, however due to the number of applications, we can only contact successful applicants to arrange a specific interview time.
For more information regarding Bardel Entertainment please visit – www.bardel.ca