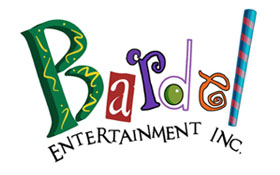 Production Coordinator
Overview
We are in need of a person who works many facets of the post production process. This role will be responsible for successfully managing and tracking artwork, artists and their output as it pertains to the schedule of the production.
Duties & Responsibilities
Ensuring the smooth operation of the editorial department

Coordinating the production and delivery of final delivery elements

Scheduling and coordinating

Managing the administration of the department including post production accounting and final delivery paperwork

Organizing final post production related documents

Coordinating the final wrap and proper storage of final video and audio masters and offline editorial materials.

Required Skills & Experience
Must have experience in animated film or TV

Strong, diplomatic communication skills.

Must be detail oriented and able to visualize the state of the show, create burndown charts, and manage client deliveries using proprietary tracking tools and spreadsheets as part of effective team-wide communication strategies.

Well developed analytical skills with an eye for detail.

Knowledge of methods and processes used in animation pipelines.

Good written and oral communication skills.

Good report writing skills.

Proven problem solving skills.

Ability to work under pressure.
Why Work at Bardel?
We've got great people here. Bardel offers ongoing opportunities for employees to advance their careers through work on influential new industry projects. You'll also be given the opportunity to collaborate and learn from other influential career minded Directors, Producers, etc from around the world.
How to Apply:
Email applications should be sent to jobs@bardel.ca and include your name and specific department of interest in the subject line.
Note: Only current BC residents who are also Canadian Citizens or have Permanent Resident status can be considered at this time.
Resumes should be in PDF format and include links to online demo reel/portfolio sites.
Please be sure to include your name, telephone number and e-mail address in your resume.
We thank all applicants for applying, however due to the number of applications, we can only contact successful applicants to arrange a specific interview time.
For more information regarding Bardel Entertainment please visit – www.bardel.ca