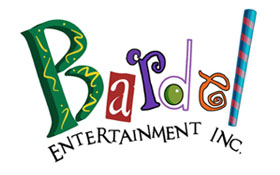 Production Manager
Overview
We are in need of an organized and well-rounded person who has experience in leading teams and managing people. This role will be responsible for acting as a project and people manager in establishing the structure of the production, its team, budget, timelines and processes.

Duties & Responsibilities
Work with Director of Finance, Supervising Producer and other production and corporate staff to establish a working production budget for the division.

Track and maintain the production budget, including weekly cost report meetings, approval of timesheets, invoices, purchases and assets.

Create, maintain and revise as necessary production schedules for the Production, coordinating multiple projects, departments, teams and resources where necessary and working in accordance with overall studio schedules.

Assist with day to day operations of the production, managing all staff, budget, workload, technology, product or pipeline concerns, for the complete process through to post-production.

Required Skills & Experience
Experience in animated film or TV

Strong, diplomatic communication skills

Detail oriented and able to visualize the state of the show

Create and track bids, budgets, staffing schedules, burndown charts, and participate in recruiting and staff contract negotiations.

Previous experience providing management on a televised series

Experience working with 2D and 3D animated techniques an asset.
Why Work at Bardel?
We've got great people here. Bardel offers ongoing opportunities for employees to advance their careers through work on influential new industry projects. You'll also be given the opportunity to collaborate and learn from other influential career minded Directors, Producers, etc from around the world.
How to Apply:
Email applications should be sent to jobs@bardel.ca and include your name and specific department of interest in the subject line.
Note: Only current BC residents who are also Canadian Citizens or have Permanent Resident status can be considered at this time.
Resumes should be in PDF format and include links to online demo reel/portfolio sites.
Please be sure to include your name, telephone number and e-mail address in your resume.
We thank all applicants for applying, however due to the number of applications, we can only contact successful applicants to arrange a specific interview time.
For more information regarding Bardel Entertainment please visit – www.bardel.ca