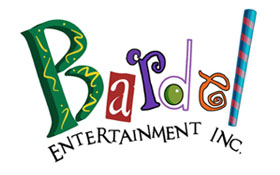 Render / Data Wrangler
Position Overview:
Render/Data wranglers support the production of animated film and TV shows. In this entry-level but mission critical role, you will touch all aspects of the technical production pipeline. There will be broad interaction with production artists, technical directors and technology teams.
Responsibilities:
Monitor, troubleshoot and optimize network rendering resources

Monitor and report resource utilization such as disk space, node usage, job saturation, etc.

Identify and diagnose failing renders and malfunctioning render machines

Monitor the render queue to maximize resource efficiency and handle job priorities

Maintain maximum renderfarm up-time and reduce unnecessary data consumption

Respond to rendering related support requests

Data/Project archival and retrieval
Qualifications:
Excellent communication skills

Strong problem solving skills

Ability to adapt to a high pressure, fast-paced, dynamic environment

Knowledge with Maya, Nuke, mental ray, VRay a plus
Key Skills include:
high degree of computer literacy;

ability to learn new software quickly, and learn on the job, (with training);

enthusiasm to learn and develop professionally;

ability to analyze and problem solve;

ability to take instructions and work as part of a team, with the capacity to work with a minimum of supervision, when required;

ability to work under pressure if required;

experience in scripting is desirable but not essential;

respect and uphold process 'n procedure 
Why Work at Bardel?
We've got great people here. Bardel offers ongoing opportunities for employees to advance their careers through work on influential new industry projects. You'll also be given the opportunity to collaborate and learn from other influential career minded Directors, Producers, etc from around the world.
How to Apply:
Email applications should be sent to jobs@bardel.ca and include your name and specific department of interest in the subject line.
Note: Only current BC residents who are also Canadian Citizens or have Permanent Resident status can be considered at this time.
Resumes should be in PDF format and include links to online demo reel/portfolio sites.
Please be sure to include your name, telephone number and e-mail address in your resume.
We thank all applicants for applying, however due to the number of applications, we can only contact successful applicants to arrange a specific interview time.
For more information regarding Bardel Entertainment please visit – www.bardel.ca