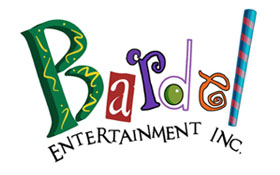 Systems Engineer
Position Overview
Work within the Technology department to build and maintain transparent infrastructure and IT solutions
Work with the CTO to implement long term infrastructure strategies and goals. Devise systems, processes and procedures to increase overall team and production efficiency
Leadership
Provide strong team leadership and mentorship to increase team productivity

Motivate the team through demonstrated leadership ability and a positive presence.

Encourage collaborative team approach

Ability to effectively lead small teams, making the most of individual strengths and continuing skill development
Requirements
4+ years as a technical lead within the Media and Entertainment industry (VFX, Animation, Gaming).

Degree in Computer Science or equivalent experience

Experience in building automation using Bash, Python, MySQL, etc.

Strong knowledge of networking admin and architecture ( Cisco, Arista, etc )

Expert knowledge of enterprise storage solutions – ( Isilon, Bluearc, etc )

Expert knowledge of linux ( Redhat, CentOS, Ubuntu )

Strong experience with backup architecture and process

Experience in heterogeneous computing environments

Excellent communication skills.
Why Work at Bardel?
We've got great people here. Bardel offers ongoing opportunities for employees to advance their careers through work on influential new industry projects. You'll also be given the opportunity to collaborate and learn from other influential career minded Directors, Producers, etc from around the world.
How to Apply:
Email applications should be sent to jobs@bardel.ca and include your name and specific department of interest in the subject line.
Note: Only current BC residents who are also Canadian Citizens or have Permanent Resident status can be considered at this time.
Resumes should be in PDF format and include links to online demo reel/portfolio sites.
Please be sure to include your name, telephone number and e-mail address in your resume.
We thank all applicants for applying, however due to the number of applications, we can only contact successful applicants to arrange a specific interview time.
For more information regarding Bardel Entertainment please visit – www.bardel.ca