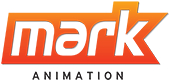 Apex Media Corp. (Mark Animation) is hiring a talented animator – designer to join our production team in Toronto. The position offers a chance to work in a creative environment to produce kids' animation TV series and contents for digital platform such as iPad game. If you are interested, please send your resume and links to your demo reel (a cover letter is optional) to careers@markanimation.com. Only candidates selected for interview will be contacted.
Animator – designer
For this position, your daily tasks may include but are not limited to those mentioned below:
·        Animating hand drawn 2D characters and props,  or computer generated 3D characters and props
·        2D and 3D animation integration
·        Character, prop or set design
·        2D storyboarding and  3D layout
·         Work with other production staffs and report to project manager
·         Contribute creative idea to character acting and design

We are looking for candidates:
–         At least one year experience as animator – designer for TV series and digital game production
–        Both 2D animation and 3D animation diploma are required
–        Exceptional knowledge of Adobe Creative Suite including Photoshop, Illustrator, Flash and Premier a must
–        Exceptional knowledge of Autodesk Maya a must
–        Good knowledge of HIK system of Autodesk Maya required
–        Hands on working experience with motion capture data based animation process
–        Strong traditional sketching and painting skills required
–        Must be able to work extra hours and deadline oriented
–        Able to use high paced multi-task development approach
–        Good time management skills essential
–        Highly motivated, positive and well organized
–         Innovative thinker and idea contributor
–        Of any cultural background
–        Have an good command of English
–        good communication skills and personal skills
–        An excellent team player and also able to work alone
–        Able to be proactive—assisting colleagues and looking for ways to improve processes
–        Living in Toronto or willing to relocate to Toronto
Salary is negotiable and will be commensurate with your experience.