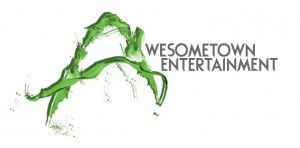 Awesometown produces and develops animated and live action entertainment; including feature films, television specials and episodes, direct to DVD content, and Visual Effects elements. International industry expertise has led to content development for audiences all around the world.
Job Description
-Defines, designs and writes shaders under the aesthetic direction of the Director(s).
-Helps establish studio shader writing conventions.
-Collaborates to define texturing and shading workflow for the studio.
-Works with Digital supervisors  to ensure all shaders are optimized, production ready and fit into studio standards and conventions.
-Provides aesthetic and technical guidance for all areas of production shading.
Skills / Experience
-Bachelor's Degree in Computer Science or equivalent experience.
-Experience with hardware shading languages.
-High level mathematical skills are desired.
-3 years of experience as a Shader Writer with a portfolio.
-Strong aesthetic sense and ability to propose solutions.
-Experience with HDRI, SSS and Global Illumination concepts helpful
-Ability to balance technical and aesthetic concerns.
-Strong working knowledge of a production-level pipeline a necessity, experience as a lighting technical director preferred.
-Proven knowledge of Maya.
-Must work well in a team environment, have strong organizational and communication skills.
To apply, contact: mariah@awesometownent.ca