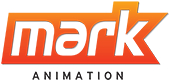 3D Generalist
Mark Animation is hiring a talented 3D Generalist to join our production team in Toronto. This position offers a chance to work in a creative environment producing children's animation TV series and content for digital platforms such as iPad. If you are interested, please send your resume and links to your demo reel (cover letter optional) to careers@markanimation.com. Only candidates selected for interview will be contacted. Successful candidates can expect to begin the role in April 2014.
For this position, your daily tasks may include but are not limited to the following:
Character, set and props design
3D modelling, UV layout and texturing
Work with other production staffs and report to project manager
Requirements:
–        At least two-year experiences with character and set modelling
–        In-depth experience with character facial preparation
–        Exceptional knowledge of UV layout and texturing
–        Proficiency in character turn around, poses and expression chart
–        Should showcase a unique and stylized art style
–        Strong mastering of composition, color and light
–        Strong sense of story-telling through design
–        Proficiency in traditional sketch and painting
–        Exceptional knowledge of Autodesk Maya and Adobe Photoshop a must
–        Good knowledge of Autodesk Mudbox or Zbrush a bonus
–        Must be able to work extra hours and deadline oriented
–        Able to use high paced multi-task development approach
–        Good time management skills essential
–        Highly motivated, positive and well organized
–        Innovative thinker and idea contributor
–        Good communication and interpersonal skills
–        Team player and also able to work independently
–        Able to be proactive—assisting colleagues and looking for ways to improve processes
Mark Animation is also looking for:
Game Producer
Interactive Writer
Senior Game Designer
Game Artist (Modeller/Rigger)
Senior Storyboard Artist (TV animation)
Screenwriter (for children's TV animation series)
3D Artist Generalist (Modelling and Design)
3D Generalist/TD (Modelling and Rigging)
Senior 3D Artist (Lighting, Rendering, and Compositing)
3D Effects Animator (Simulation and Animation)
Salary 40k-60k or commensurate with experience. For more information, please visit www.markanimation.com or write to jobs@markanimation.com (TV) or gamejobs@markanimation.com (Interactive). NOTE: All applicants must be able to work in Toronto, Ontario, Canada or willing to relocate. No international contract applicants will be considered.
Company
Mark Animation is a fast-growing animation and game studio that is garnering significant attention and praise for its innovative, high-quality digital products. We are passionate about creating entertaining content and meaningful emotional experiences. We love to work with talented individuals who are looking to make a difference in the games and digital industry. The positions now available at Mark involve work on a project that has been featured in three separate "best of Canada" showcases held during three leading international events, including GDC in San Francisco, MIPJunior in Cannes, France and the Rio Content Market in Brazil.