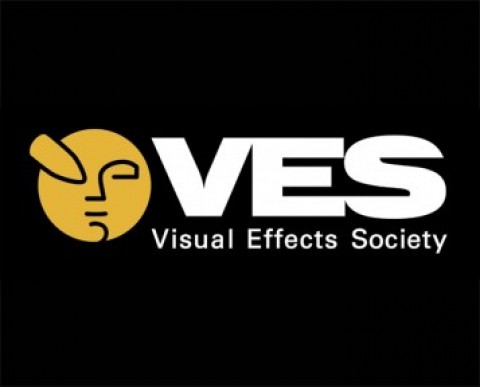 I'm a bit late posting this, but it's not too late to attend. The event is this Saturday! REGISTER HERE.
Massive Career Fair for Visual FX, Animation & Video Game Geeks Set to Rock Vancouver
Visual Effects Society Showcases Vast Opportunities for Vancouver's Talent Pool Through Annual Event
Vancouver, BC (May 8, 2014) – The Visual Effects Society Vancouver Section (VES), in partnership with the Vancouver Economic Commission (VEC), will host the city's largest annual career fair on May 24 for Vancouver's booming visual effects (VFX), animation and video game development industry. The fair, now in its third year, provides sought-after local artists, programmers, design and production management talent the opportunity to forge relationships and land lucrative opportunities to work on top projects with Vancouver's local studios.
"Vancouver is standing strong as THE internationally recognized leading city for visual effects, animation and video game studios to establish themselves and do business," said Warren Franklin, Chairman of the Visual Effects Society's Vancouver Section and member of the VEC Board. "Our animation and VFX sectors are on fire, with no sign of slowing down; this career fair is a great opportunity for professionals to get to know Vancouver's local studios and fill some of the hundreds of jobs available."
More than 40 Vancouver companies will be featured at the career fair for talent in the digital entertainment and interactive sector, including video games, digital film, animation VFX, mobile content, applications and e-learning. Growth in the sector is exponential, with companies relentlessly competing for top talent and local and international new business.
"The Vancouver Economic Commission is proud to be supporting the digital entertainment and interactive industry by working in partnership with the VES on this important event," says Ian McKay, CEO of the Vancouver Economic Commission. "Vancouver has an ideal ecosystem for this thriving industry: highly skilled talent, over a million square feet of studio space, and outstanding research and education facilities. Events like these contribute to helping grow jobs in a sector that is no doubt a cornerstone of the City's economy."
VES expects this year's fair to be the largest yet, with its size having doubled each year since its inception in 2012. New for 2014 is an "Education Alley", where prospects can get insights into how to get the skills needed to land available roles.
The 3rd annual career fair takes place 11:00am to 4:00pm, Saturday, May 24th at the Vancouver Convention Centre (11am-2pm professionals only; 2pm-4pm students and professionals).
About the Vancouver Economic Commission
The Vancouver Economic Commission (VEC) works to strengthen the city's economic future by supporting existing businesses, attracting foreign investment and promoting international trade. The VEC strives to position Vancouver as a globally recognised city for innovative, creative and sustainable businesses.
About the Visual Effects Society (VES) Vancouver Section
The VES is a non-profit professional, honorary society, dedicated to advancing the arts, sciences, and applications of visual effects and to improving the welfare of its members by providing professional enrichment and education, fostering community, and promoting industry recognition.
The VES is the entertainment industry's only organization representing the full breadth of visual effects practitioners including artists, technologists, model makers, educators, studio leaders, supervisors, PR/marketing specialists and producers in all areas of entertainment from film, television and commercials to music videos and games. Comprised of a diverse group of more than 2,700 members in 30 countries, the VES strives to enrich and educate its own members and members of the entertainment community at large through a multitude of domestic and international events, screenings and programs.
-30-