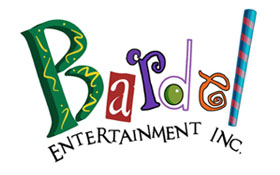 Editor
Position Overview: Provide online editing services from assembling storyreels, cutting dialogue through final edit QC and mastering.
Primary Responsibilities:
Demonstrate superior editorial skills both technical and creative with an understanding of pacing and storytelling.
Work with Directors to cut the picture to time, and layback audio tracks as required for delivery
Cut in sequences of animated footage, including retakes, as required.
Exhibit a keen eye for animation errors, hook-up issues and technical glitches. Recommend solutions prior to external QC. Assist productions in testing for NTSC colour, and final approval of animation.
Colour correction as required.
Liaise with Audio Post houses to ensure timely and accurate delivery of both video/film and audio components.
Liaise with Closed Captioning houses, Descriptive Video, International and/or third party QC facilities, and any other relevant post facilities as required.
Output shows and reels as per the specific requirements of the project, i.e., digibetas, VHS, Quicktime files, DVDs, and HD.
Assist in making dubs and output requirements, as required
Troubleshoot and advise on technical and post-production issues, including equipment problems, on an ongoing basis.
Offline Editing, as required.
Assist in filling in for Post production Supervisor, when necessary.
Attend meetings and reviews that pertain to post production and specifically, editorial needs.
Research new and different products, workflows, etc. including HD related materials. Keep abreast of current editorial technologies.
Assist in archiving process of the project.
Mentor and offer support to less experienced editors, providing them with guidance and instruction all areas of the editorial process.
Why Work at Bardel?
We've got great people here. Bardel offers ongoing opportunities for employees to advance their careers through work on influential new industry projects. You'll also be given the opportunity to collaborate and learn from other influential career minded Directors, Producers, etc from around the world.
Thank YOU!
We thank all applicants for applying, however due to the number of applications, we can only contact successful applicants to arrange a specific interview time.
Note: Only current BC residents who are also Canadian Citizens or have Permanent Resident status can be considered at this time.
For more information regarding Bardel Entertainment please visit www.bardel.ca
Apply here: http://bardel.theresumator.com/apply/xAJC4d/Editor.html