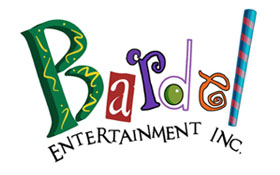 Rigger
Position Overview:
Ensure the technical and creative success of rigging as per the established look of picture. Meet production deadlines.   Solve technical production issues, define workflows, streamline processes, and develop tools/frameworks for CG characters.
Primary Responsibilities:
Develop character framework working in conjunction with the CG Supervisor and other department heads. Framework includes skeletal system, skinning, workflows, and user interface.
Streamline character rigging workflow and pipelines.
Create rigging (including skinning) for a variety of characters and props, etc.
Demonstrate a broad range of modeling abilities, including both high-poly and low-poly modeling techniques. Contribute and communicate technology constraints while creating models in a variety of artistic styles – from realistic to cartoony; industrial to organic; character to architectural.
Demonstrate complete mastery of professional development software tools required for model, texture, rigging creation and implementation.
Trouble-shoot and find solutions for technical production issues.
Develop tools/scripts/plug-ins to enhance productivity of animators.
Participate in pre-production planning to determine and address technical design requirements and issues. Create documentation and tutorials relating to technical issues.
Mentor and offer support to less experienced artists and riggers, providing them with guidance and instruction in the area of CG modeling and production processes.
Why Work at Bardel?
We've got great people here. Bardel offers ongoing opportunities for employees to advance their careers through work on influential new industry projects. You'll also be given the opportunity to collaborate and learn from other influential career minded Directors, Producers, etc from around the world.
Thank YOU!
We thank all applicants for applying, however due to the number of applications, we can only contact successful applicants to arrange a specific interview time.
Note: Only current BC residents who are also Canadian Citizens or have Permanent Resident status can be considered at this time.
For more information regarding Bardel Entertainment please visit www.bardel.ca
Apply here: http://bardel.theresumator.com/apply/L71Ypj/CG-ModellerRigger.html