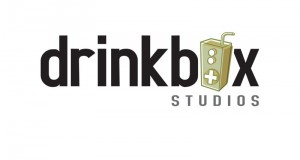 DrinkBox Studios, the Toronto-based developer of Guacamelee!, Severed,and Mutant Blobs Attack, is looking for a talented, team-oriented Animator to contribute to upcoming game projects.
Position: 2D Animator
Position type:  Contract (4-6 month term). Full-time, on-site preferred.
Start Date:  Late July / Early August
Job Description:
The applicant will work in Toon Boom and Flash to help rig characters and create animations for future DrinkBox Studios projects. Required animations may include enemies, bosses, player character(s), animated background elements, and animated cutscenes / animatics.
Ideal Qualifications:
– At least 3 years experience in a 2D animation production pipeline, including character rigging and animation
– Production experience working in Flash CS4+ and/or Toon Boom
– Adaptability to different styles of character design
– Good attitude and work ethic. Ability to be self-motivated and work well in a team environment
– Ability to work on-site in Toronto (near Queen & Bathurst)
– Passion for video games and insights into game design concepts
– Great demo reel / portfolio
If interested, please submit your online demo reel and portfolio to jobs@drinkboxstudios.com
To learn more about DrinkBox, visit http://www.drinkboxstudios.com