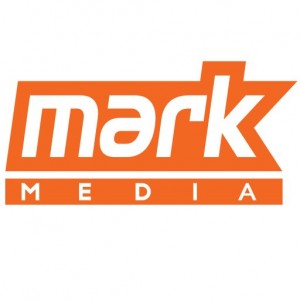 Join us! Mark Media is an exciting Toronto-based company that combines culture, storytelling and technology to create unique learning & interactive experiences across film, tv and interactive digital media platforms. Mark Media's cross-media projects include all genres from kids' entertainment, to documentary, drama and games, drawing from culturally rich narratives that inspire and engage people of all ages and backgrounds.
The Art Director is responsible for the overall look of the Miaomiao brand which includes video, apps and websites. Working with the Producer, they devise the visual style and direct the production of all visual material throughout the brand's development and production.
JOB RESPONSIBILITIES:
The Art Director will produce initial artwork setting creative standards.
In conjunction with the Producer, the Art Director puts together and manages the team of artists and animators who produce the art assets for the property, including environments, characters, objects and effects.
Supervise and approve work completed by the art team to ensure that the elements produced comply with the vision for the brand, as well as meeting standards for quality.
Convey expectations, both in terms of the level of quality and content (backgrounds, environments, characters), to the art team ( illustrators, animators, graphic designers) by making use of the pertinent visual references, concept art, production design, and atmosphere materials;
Develop high standards of quality;
Providing quality assurance of all creative deliverables
Ensures visual consistency of the brand;
Guide the development and ensuring the maintenance of the flow of artistic tasks.
Contribute to the innovative development of the creative department.
SKILLS REQUIRED:
5+ years experience in a lead or art director role
Expertise with 2D and 3D
Excellent artistic skill set (concept art, illustration, high-resolution sculpting/modelling, UI design)
Understand all the roles within the art department
Take charge of the initial concepts and see it through to final delivery;
Have remarkable leadership skills with the ability to share knowledge;
Assist in the education and development of the art team.
Be able to build good working relationships with other departments
Be able to communicate clearly with senior managers, designers, programmers, testers and other personnel in their own language
Have excellent communication skills, including tact and diplomacy
Be able to work independently under pressure to produce results under a tight schedule;
Be able to manage people, time and resources
Have conflict resolution and problem-solving skills
At Mark Media, we value people, creativity, and talent and try to prove that everyday. Our diverse teams of artists, developers, production staff, and management work hard on projects that we hope will make a difference. We believe in challenging our teams in good ways, while empowering them with opportunities to show off their skills, try new things, and help shape both our titles and our overall company culture. We've also got some pretty great ping pong players, Cake Days, design jams, lunch & learns, and a very impressive dodgeball team put together this year.   Sound like a place for you? Let's chat.
Contact: careers@markmedia.co