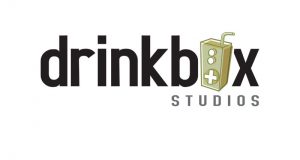 2D ANIMATORS – Drinkbox Studios is a small independent game developer based in Toronto, Ontario. Our focus is the creation of humourous and uniquely fun downloadable games. The company is currently seeking a talented senior 2D animator for immediate assistance on their upcoming titles.
Position: Senior 2D Animator
Contract: Full-time, on or off-site.
Start Date: Immediate
Job Description: The applicant would work in Toon Boom and/or Flash to help rig characters and create animations. Required animations may include enemies, bosses, player character(s), animated background elements, and animated cutscenes / animatics.
Qualifications:
– At least 5 years experience in a 2D animation production pipeline, including character rigging and animation
– Production experience working in Flash CS4+ and/or Toon Boom
– Adaptability to different styles of character design
– Good attitude and work ethic. Ability to be self-motivated and work well in a team environment
– Passion for video games and insights into game design concepts
– Great demo reel / portfolio
If interested, please submit your online demo reel and portfolio to Drinkbox Studios at jobs@drinkboxstudios.com